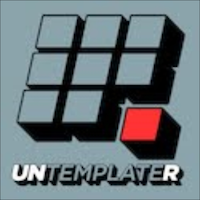 You hear it all the time, or maybe you don't hear it enough, but your peak creative periods should be protected fiercely.
From distractions.
From other people.
From yourself.
We all work in cycles of high and low creativity and productivity, finding your rhythm takes time, patience and awareness. For some it comes without warning, for others it falls at the same time every day. Whatever the case, whenever it is your creative time, embrace it and don't let things get in the way.
One of my high creative times is an hour or so after I wake up. Too often however I spend the first creative block of my day taking care of problems rather than creating. I answer emails, perform menial tasks, network (read: Twitter & Facebook), and squander that precious time for other people.
Instead I should be writing, sketching, designing, choreographing. I can fill my low creative time with tasks instead of feeling empty of creative energy.
Protect your creative time from distractions.
This means focusing. Close the door. Turn off the internet. Put the phone in the other room. Whatever it takes to remove distractions. For me it's leaving the apartment, sitting at my favorite cafe with its pure white tables and walls, a nearly empty surface on which I place everything mindfully and putting in my earbuds (even if I don't play any music on them).
Protect your creative time from other people.
Don't answer email. Don't fix problems that aren't yours. Don't manage other people.  Don't schedule your meetings or phone calls during these periods.  Other people are important to share your creative works with, to spread your creative work, to engage with and give feedback but they are not helping you create.
Protect your creative time from yourself.
As many freelancers or solopreneurs will tell you, sometimes you are your own worst enemy. We sabotage our own creative time by not putting it at the top of our priority list. We put the needs of others, the distractions available to us, the needs of a business or the day to day tasks, above the act of creating.
Your creative time as an entrepreneur, a freelancer, a business owner, an employee is your most powerful and precious commodity.
Protect it like you would protect your own child, for that is what your creations are.