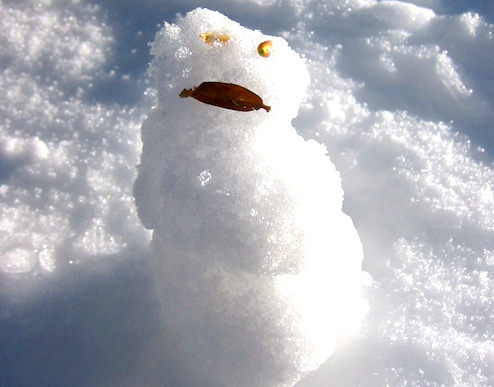 Things always get a bit (or a lot) crazy during the holidays and they are just around the corner. Are you ready? Don't worry, if you go through this checklist you'll be totally prepared and will be able to breeze right through without breaking a sweat!
Pre Holiday Checklist: Career
Self Evaluation – Most companies are right in the middle of the yearend performance review process. Don't procrastinate! Managers and HR are constantly checking to see how far along everyone is in the process and you don't want to be one of the slackers holding things up because they will know it's you.
Performance Review – Take 20 to 30 minutes before meeting with your manager to write down goals that you've achieved during the year, and come up with a couple of questions and points you want to discuss. Take advantage of this one-on-one time with your manager and demonstrate that you're taking a proactive approach to your career development. Managers love that! And if you want more advice on how to stand out, check out my tips on making the most of constructive criticism with your manager.
Network – This is a great time of year to get back in touch with past colleagues and managers that you haven't seen or heard from in a while. Grab a coffee together, drop them a line, or send a holiday card or email to let them know how you're doing and that you are still thinking about them. A few minutes go a long way!
Backup Coverage – Make sure your colleagues are trained and have all the contact info and procedures they'll need if you're taking days off. Likewise if you're covering for someone make sure they get you everything you'll need before they leave.
Relax, Smile, & Don't Be The Drunk Idiot At the Holiday Party – Keep your cool and leave any family stress out of the office. This isn't the time of year you want to be snapping at people or wearing a frown on your face. Don't be the office scrooge! And please remember almost everyone at the holiday party will be toting a camera so don't make a drunken fool of yourself or the evidence will come back to bite ya!
Open Enrollment – Don't forget to submit all your paperwork in time for all of your corporate benefits like 401k, health and dental insurance, life insurance, flex spending, commuter benefits, and updates for your W2.
Pre Holiday Checklist: Your Own Sanity
Family Picture – Brush up on the self-timer feature on your camera and take some holiday pictures to send to family and friends. If you want to get professional pics taken, set up an appointment now because spots fill up fast and you'll want to have enough time to order prints.
Address Updates – Start emailing and texting people for their current addresses if you're planning on sending cards and packages.
Holiday Cards – Take advantage of online sales, especially if you plan to make photo cards. Flat cards are a lot cheaper than folded cards if you're on budget. Save time from having to write and sign each one by ordering cards with a personalized printed message. Then order stamps online to avoid waiting in long lines.
Budget – Review your budget before you start shopping and determine how much you can afford to spend. I stopped exchanging gifts with my extended family and friends several years ago to save money and trust me nothing bad happened. Don't feel guilty not buying gifts if you're low on funds. Spending time with people or sharing a meal is way more meaningful than gifts anyway IMO.
Finances – Keep track of all of your financial accounts before the year is up. And make sure you're putting your money to work for you. Find out lots of helpful tips with this year end checklist for your finances that can help you grow your wealth.
Meal Planning – I'm a big fan of ordering holiday meals, eating out, or going potluck style to avoid anyone from having to spend all day in the kitchen. Get a head count now if you're hosting and decide who is bringing what. I love to be the one in charge of pumpkin pie because it's so easy to pick one up from the bakery all ready to go.
Shopping – If you'll be buying gifts for kids, get their wish lists early so you'll have time to order online without having to pay a fortune for rush shipping. Make a list of family and friends you're shopping for and cross them off as you go so you don't end up buying too much or forgetting anyone.
Travel Planning – Start shopping around for flight deals if you haven't already and check if your car is due for a tune up if you'll be driving. And make things easier on yourself and pack smart!
Cleaning – Focus on the living room, kitchen, and bathroom in case you get a surprise visit from friends and family. The bedroom can stay messy if you're short on time.
Donate – It feels great to give back to the community and those in need, especially this time of year. Find a few things you can donate to goodwill, help out at a local food bank, or support one of your favorite charities.
* Laugh A Lot * – I think one of the best stress relievers is laughter. It makes me sad when I hear people say they don't like the holidays because it makes them feel stressed out. We all need to lighten up and laugh more. Life is short so spend more of your time having fun!
Untemplaters, what are your plans for the holidays this year?  Do you think you'll stay calm this year?