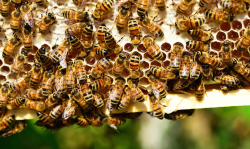 If there's one time of year we tend to think a lot about productivity, it's right now. With last year done and dusted, we should all be focused on how to make this year even better than the last. How do we do that? One of my favorite ways is by improving productivity. Increased productivity means higher output, better efficiency, more money, increased happiness and less stress. Who doesn't want those things? Here's a look at how to increase productivity and get more done right now.
The 6 step framework to increase productivity
"My life is one long obstacle course, with me being the chief obstacle." – Jack Paar
1) Protect yourself from yourself!
How much of your frustrations with sub-optimal productivity are your own fault versus someone else's? Be honest now, nobody is judging. I wholeheartedly admit I am very easily distracted, which might be good for creativity, but it's a major productivity killer.
If I'm in the same room as a TV, no matter which direction I'm facing, I will inevitably turn and look at the TV constantly. Even if it's literally just playing a stupid commercial or a show I'm not interested in watching lol. My eyes just get drawn towards the screen like bugs to a bright light. Ooo pretty flashing flights, then zap, zap, zap, seconds and minutes wasted. So how do I protect myself from myself? I work in a device free room that's quiet or has some soothing jazz piano playing in the background. I only reward myself with TV time after my work is done.
Other people can also be extremely distracting. Open floor plans used to drive me bananas when I worked at corporate. Figure out what your biggest, most frequent distractions are and eliminate them as best you can. Surrounding my workspace with bushy plants and wearing headphones helped me create a more private environment when I had to work at arms length with other people.
2. Rock that rank
"Nothing is so fatiguing as the eternal nagging of an uncompleted task." – William James
We've all heard about the importance of making priorities and for good reason – it's SO true. If you want to improve productivity you gotta spell out your goals and rank them in order of priority. While it may be "fun" to do the easy, low priority stuff first, that method can really hurt you over time.
If you have a tendency to tackle the easy stuff first, stress will really start to build up regarding the harder, higher priority items. Deal with low priority items in a way that allows you to basically set them aside until the end of the day or week so you spend the least amount of time possible on them.
Literally write down everything you need to do for the week and then sort your list by ranking importance. Estimate how long you will spend on each item and compare that with your objectives and targets. There will inevitably be mismatches between what you want to do and how much time you can realistically allocate. Understand and address those reasons and then readjust your ranking priorities.
3. Answer three key questions
Sometimes we take on too much and underestimate the benefits of delegation. If you want to improve productivity, answer these three questions:
What do I want to do?
What am I good at?
What does my boss/colleague/relation need from me?
There can be distinct differences between your answers for these three questions. There may even be some serious conflict! Your job is to figure out how to best line up your three answers for each major priority on your list. Be amenable to changing your objectives and/or adjusting the expectations of others.
I know how difficult it can be to let go! But, sometimes you just have to for your own good and everyone else's. Shuffle tasks around so you can tackle the ones that are in line with your existing strengths. Delegate as much of the rest as possible.
4. Give yourself deadlines already
We all like to think we don't need deadlines to get things done, but in reality most of us really do need them to be productive. I'm great at making organized to-do lists, but that isn't enough by itself. Incorporating specific deadlines into my lists is what makes a big difference.
For example, I have a goal to take the month of April off this year. In order to do that, I have a heck of a lot to get done before then, especially with tax season around the corner and a couple large projects on my plate. So to give myself the best chance at completing my Q1 to-do list before April 1st, I spent about 20-30 minutes last week putting together a schedule of very specific priorities for every week between now and April 1st.
If I can't keep up each week, I will have to cut back on how much time I can take off this spring, and I don't want that! Creating deadlines helps tremendously in giving yourself a sense of urgency to maximize your time each day so you don't dawdle it away.
5. Use your shrinking powers
"If you don't know what your time is worth, you can't expect the world to know it either." Dan Kennedy
Why do we procrastinate? Laziness, lack of motivation, distraction and feeling so overwhelmed we don't know how to get started. If you want to increase productivity, bust out your incredible shrinking powers.
Break your task list into smaller pieces to help yourself get going. If you're easily distracted, clear your workspace of clutter. Save time by commuting and running errands during off-peak hours whenever possible. And reduce the number of unplanned activities in your schedule.
Shrink the frequency and length of meetings on your calendar too. Meetings can be so inefficient if you don't keep them short and sweet. For the meetings you can't eliminate, consider holding them right before lunch or at the end of the day when everyone is extra motivated to get things done quickly so they can get out.
6. Review and re-purpose
I've done a lot of project management in my career and one of the biggest lessons I learned is that projects change scope all the time. What you set out to do when you first start a task may need to be tweaked and pivoted well before you're done. It's beneficial to stop midway and review what you've done so far and figure out what needs adjusting going forward. Be honest about what's important to you when planning out your week too.
Also make sure to avoid multitasking too much. Constant switching is inefficient and makes your brain work harder than it needs to. Don't feel the need to schedule every hour in the day either. You need time to react to the unexpected in order to think strategically.
Recommendation
Break free! If you're burnt out of your day job, believe that you have options and can turn your career around for the better. I didn't believe I could escape the grind for the longest time, but fortunately I wised up before stress destroyed my life. I never would have thought I could negotiate a severance package and get paid to leave a job I grew to hate, but I did! Learn how you too could get paid to leave your job like I did and open your eyes to new opportunities.
Untemplaters, how well do you rate your productivity? Are you good at setting deadlines for yourself? Have you used the tips in my 6 step framework above to increase productivity?