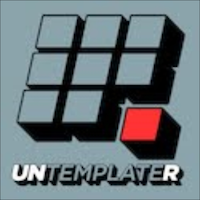 I'm excellent at planning, horrible at executing. I'm a classic over-researcher; I am great at coming up with ideas, figuring out what I need to do, drawing up action lists, then searching for more resources, and trying to find the best prices, etc. Unfortunately, I have a hard time moving past that stage.
Fortunately, I've found a secret to getting things done. Since we're both here as UnTemplaters, I'll share it with you. Now, this secret normally sells for 3 easy payments of $19.99… but with this one time offer you can have it free of charge.
-leans in real close and whispers- Just do it! Quit making excuses, stop doing research, and start taking steps. Every day, complete one task that moves you towards your goal. It doesn't matter how big the task is, just make sure you get something completed. Make one phone call, find one new source, contact one new client, sell one object you don't use.
Need something to help you keep on track? Use your calender. Every day that you complete a task, use a red marker to X off that day. Soon, you'll have a string of X's, which will help motivate you to keep going. You'd hate to break the streak on day 8, or 30, or 50. The longer your streak of progress, the more you'll want to keep going.
One task a day may seem like it will take forever to get anywhere, but you'll be surprised at how quickly you'll make progress. Visit one new restaurant a day and you will soon have explored the majority of the options in your area. Call one new client for your business today and in a month you'll have thirty new contacts. One step might not be a lot, but a chain of steps will lead you anywhere you want to go.
Do you know the difference between the UnTemplaters, like Adam Gilbert, Amber Zuckswert, Cody McKibben, and those of us who are just dreaming about it? They got out there and made it happen. It isn't a one-time slam-dunk. They worked towards their goals, one step at a time. Today they can look back and see how far they have come.
You already have some idea of where you want to go. Now go start taking the steps to get there!