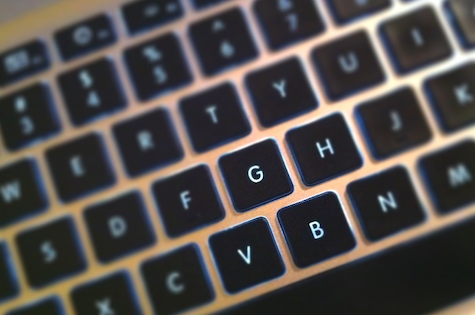 As many of you know, blogging can easily feel like a hectic, full time job if you don't have the right tools.  Whether you're in it for the money or to simply kick out at the world – be aware that the world can kick back a lot harder!  There are always many to-do's and endless things to read, watch, write, and analyze when you run a blog and it can quickly become quite a time consuming affair!
Before diving in, if you are a beginner and aren't sure where to begin, learn how to start a blog first.
Not only do you need a constant stream of copy, you also need to let your potential market know you're out there, stay on top of news and industry trends, monitor any comments and respond accordingly.  Speed counts!
And, if you're looking to make some spending money from your blog, you'll have the added pressures of trying to outrank your competitors, continually monitoring your stats, whilst making sure that your ads and affiliates are effectively monetizing your hard work!
The good news is that hard work does pay off in the blogging world, and there are a few productivity tools out there that can help make your blogging life easier…
FontStruct
So your blog is all set up and ready to go, your AdSense makes sense, your WordPress plug ins are all plugged in but something still isn't quite right…could it be that that ComicSans font isn't quite working for you?
If so then it may be worthwhile signing up with FontStruct, a free font-building tool that lets you create and name your own bespoke fonts.  Even if don't have any design experience, you can play around with the tools and make something truly unique.
Once you have created your typeface, FontStruct will convert it into a high quality TrueType font that is ready to use in any Mac or Windows application. In addition, you can install a widget that will showcase your typesetting talents on your website.
And if you don't want to bother with creating your own fonts, you can easily browse and select from lots of artsy designs other users have already designed and shared.
That said, I still don't see how you can go far wrong with ComicSans font…
Dropbox
Cloud services are being used by more and more people these days, not just bloggers.  It's so convenient to share and store files on an external server and is a great way to backup important data.  If you happen to spill coffee on your laptop reaching for the phone, you can breathe easier knowing you can retrieve your files from the cloud.
With a cloud service you can access your files from anywhere that you can get an internet connection, which is great for bloggers that are on the move as you can easily update your site using a netbook or an ipad…which saves you lugging around a laptop or your tower system with miles of extension cord!
Dropbox is one such service that was at the center of a security storm about a month ago when they inexplicably introduced a bug into their authentication mechanism that enabled anyone to access any Dropbox account by entering anything into the password field.
In addition, Microsoft recently updated SkyDrive, their cloud based storage system, ironing out it's previously cluttered and confusing interface in order to compete with the likes of Dropbox and Amazon's Cloud Drive.
Users have complained that it is still frustrating to use and so Dropbox still looks like the best cloud service around as it's drag-and-drop system means that bulk files can be easily uploaded and shared amongst friends and colleagues.
BufferApp
Now that you're blog is up and running and you're updating it with regular, quality content, you need to start utilizing social platforms to keep your readers up to speed with your latest blog posts and any other items of interest that you may have found.
However, there are a couple of problems that can arise when doing this, particularly if you use Twitter. One is that you can flood your followers with so much content that your posts can become lost in the flurry of feeds, another is that your readers may miss your Tweets if they are not online at the same time as you.
So it may be a good idea to sign up for an application such as BufferApp that will hold you Tweets in a queue and distribute them at certain times during the day.
BufferApp allows you to set the times when your Tweets are put online so you can tailor your feeds to fit the times of day that your followers are online or the times of day that Twitter is at it's busiest or quietest.
Furthermore, if you stagger your Tweets this means that you will not be flooding your followers Twitter feeds and you can also schedule when to Tweet content directly from your site to maximize the impact.
WooRank
If you are serious enough about your site to want to check out how well it is doing and identify your main competitors, then WooRank is a must as it is easy to use and provides comprehensive site analysis.
By simply entering your website's URL you are given an estimated visitor number per month, Alexa ranking, the most popular pages, an on-site and off-site SEO analysis, and a list of your main competitors.
The competitor analysis is particularly useful as you can learn about their traffic and backlink analysis (particularly if used in conjunction with a site like MajesticSEO) and use this to help your site rank above your main rivals.
SimpleSense
If you are looking to monetize your website then there is a fair chance that, along with any other affiliate programs, you will have a Google AdSense account.
SimpleSense is a great tool for anyone that has an AdSense account as, once you have registered your details, it will automatically log on to your account and generate statistics so you can see how many people are reading your blog and how many are clicking through on the AdSense ads.
There is little chance of your details being hacked as the tool communicates directly with Google – though the recent flurry of hacks like those on PSN indicate that nowhere is completely safe – and the figures generated are a great way to keep check of your site's revenue potential.
The thing to remember though is that these tools are only there to make things easier for you and there is very rarely an easy fix for a successful website.