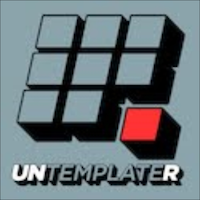 We're all sheep. Where the herd goes, we go, good or bad. But It doesn't have to be this way.
Society tends to condition us to fit a certain template. We have all at one time or another been pressured and influenced to become a person we thought we should have been, as opposed to being who we really are. This has been the case with our dress, our personality, our goals, the people we associate with, the list goes on. We have all valued and allowed other's opinions and thoughts to alter our own image and personality at some point.
Marcus Aurelius observed in the book "The Meditations";
"It never ceases to amaze me: we all love ourselves more than other people, but care more about their opinion than our own."
If we really love ourselves more than other people, why does it seem hard for us to truly be ourselves, our 100% authentic self, all day, every day around anyone?
According to Wikipedia, the philosophy of Authenticity is; "the degree to which one is true to one's own personality, spirit, or character, despite these pressures." Another common definition of "Authenticity" in psychology refers to the attempt to live one's life according to the needs of one's inner being, rather than the demands of society or one's early conditioning.
Robert Greene writes in his book, "The 50th Law", that you are one of a kind. No other person on Earth shares the same genetic makeup of you, nor do they share your perspective and experiences in life. For this, you have your own unique ideas, thoughts, and perspectives. Greene encourages us to not be afraid of our uniqueness and to stop giving a damn about what others think of you.
We have all met someone who epitomizes Authenticity. They are genuinely authentic in their actions, their goals, their style, and personality. Everything they do seems so attuned to their purpose and goals in life. We are attracted to these people, for they seem trustworthy and genuine. We all have the power and capability becoming a person like this. It just takes three easy steps.
Know your fears, know your edge
"Your Fear is the sharpest definition of yourself" – David Deida
We all have fears. These fears are severe limitations that we place on ourselves and ultimately color the way we see the world, the people around us, and ourselves. We tend to cover up fears by acting fake or engage in some form of lying. If you're fearful, you can never be completely "free" to be yourself.
According to David Deida in his book, "The Way of the Superior Man";
"A free man is free to acknowledge his fears without hiding them, or hiding from them."
You truly cannot know yourself; find out who you really are, without finding out your fears and why they are your fears. Find out your fears and your edge, and you can see your limits, your weaknesses, and ultimately work on them.
Find your purpose and create a mission
Find out what makes you "You" and what you really love to do. Without a purpose that you totally believe in, you'll feel lost in this world. You will be reacting and adapting to events in life as opposed to creating events. You lose control. Purpose is what makes your life meaningful, and how can you be authentic without that?
So find it out, now. Once you do find your purpose, make it your priority and make a mission to accomplish it. Don't waste your energies and resources on anything irrelevant. It's all about opportunity cost. What activity would be more beneficial to your purpose? Farmville or reading anything you can get your hands on.
Purposeful Action
"Don't let your dreams be dreams" – Jack Johnson
This is the hard part. Now that you have identified your fear and your real edge, live just beyond that. Challenge yourself, constantly. Remember, every moment of your life is either a test or a celebration. Never be idle.
Equally important is to act congruently to your mission and purpose. This is the key to practicing Authenticity.
Perhaps the most important task is to focus on you. Aurelius hit this head on in Meditations; "Don't waste the rest of your time here worrying about other people – unless it affects the common good. It will keep you from doing anything useful." The only thing you can control in life is your action.
Authentic means not false, nor copied. Every one of us can never be duplicated. We can also never become someone else, no matter how hard we try. So why not invest your energies and resources on becoming the real "You"?
With true authenticity, you can slowly break away from the herd, and be You.