We've officially crossed over into 2021 and I think we're all happy to say, "Out with the old and in with the new!"
I don't know about you, but 2020 sure wiped me out. I'm a bit fried both physically and mentally. Thank goodness I have the most amazing family to keep me going!
Most nights last year I woke up at least twice to nurse and soothe my baby girl. Sleep deprived is my middle name. And most days I also wrangled at least one tantrum, sometimes 4-5. Then starting in Q4, I started dealing with frequent sibling to sibling conflicts every day.
It was crazy at times and my patience was definitely tested, but all in all it was all worthwhile. We had lots of important teachable moments.
Ultimately, I feel so blessed to be surrounded by so much love every day. 2020 was a year of loss for so many.
My family and I escaped the grasp of the blasted coronavirus last year. But, we might have caught it in January 2020 or something a lot like it. We were so sick last winter.
I'm so glad there's been so much progress with the vaccines and that the vast majority of San Franciscans have taken social distancing and wearing face masks seriously. Well, that is except for Gavin Newsom – seriously what was he thinking? Being sick royally sucks and I hope we won't have another outbreak like this anytime soon.
A Quick Look Back
Here's a quick recap of my wins and losses of 2020 followed by my goals for 2021.
Wins
Was a good mom: I took care of my kids literally 24/7 some days and definitely put in a lot of time, energy, and patience. I wasn't perfect and leaned on the iPad a bit too much some days, but I feel proud of the time I spent with my kids. Their snuggles and attachment to me also convince me I'm doing something right.
Got back to work: Although I took a longer maternity leave than planned, I did get back to work part-time. I completed a big e-book update project, wrote about 18 new articles, updated roughly 100 articles, and did countless other random backend and ops tasks.
Lost weight: Having a baby is no easy task! And getting back to pre-pregnancy weight is ridiculously hard after a second baby. But, I finally started to shed some pounds and even beat a weight loss goal I set in Q3.
Healthy 9 out of 12 months: One positive of the lockdowns and pulling my son out of preschool was I stopped getting sick. My daughter and I did catch a head cold from my son in October, which was a week long of torture, but we survived.
Helped our son start sleeping through the night: Our kids didn't inherit great sleep genes. So despite multiple attempts at sleep training our son, nothing fully stuck until 2020. I finally helped him start sleeping through the night in the spring of 2020. Hallelujah!
Got our kids on a consistent schedule: One thing I learned fast from juggling two kids is that sticking to a consistent schedule is key. I took charge of setting and sticking to daily routines and a regular schedule for both kids. It's made things a lot easier for everyone.
Losses
Lacked efficiency: Efficiency is not my strong suit. There was a lot I didn't get done in 2020 that I would have liked to. Covid certainly didn't help. I found myself easily distracted
Struggled with time management: Along the same lines as lacking efficiency, I didn't do well with time management. Things always took longer than I anticipated and I was often running late. There's an endless list of things to do with two kids and work.
Didn't get a physical or a dental cleaning: Covid certainly led me to avoid going to the doctor and the dentist. In hind site I probably should have gotten both a physical and at least one dental cleaning. But things were just crazy. And the last thing I wanted was to risk bringing covid home. I just pray I don't have any cavities lurking beneath the surface or any undetected illness. Fortunately I feel healthy and my teeth are holding up.
I know there were plenty of other things I failed at. But frankly, I'm spent and I'd much rather focus on the wins and new goals. Plus, I'm running low on sleep tonight. I need to finish writing this article asap so I can get some much needed shut eye lol.
For those of you who don't write for a living, doing it well takes a lot longer than you think! Especially when you have young kids!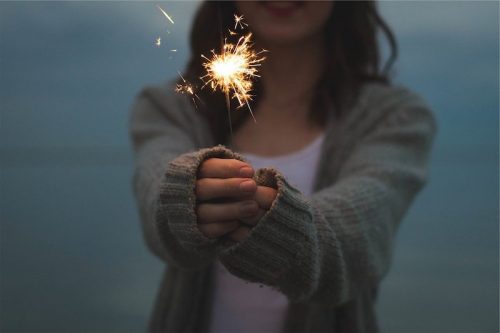 2021 Goals
I'm always hopeful at the start of a new year of having a full twelve months to complete a bunch of stuff. Here's hoping to a more productive year!
Here's a list of goals I hope to achieve this year.
Stick to a consistent work schedule: Getting my kids on a regular schedule helped our whole family tremendously. I plan to get myself on a consistent work schedule as well. Working from home on a flex schedule is great but it also is subject to a ton of distractions. This is why I tend to work nights like I am now when everyone else in the house is asleep. If I can get in at least 2-4 well-focused hours a day, 4-5 times a week I can get a lot done.
Underpromise, over deliver: I like this motto, but I'm not very good at it. However, there are a lot of benefits of being better at managing expectations. I'll try and get better at this.
Get better at time management: I want to start guesstimating much more conservatively how long I think tasks will take. I'm rarely as fast as I would like to be, so I need to plan more accordingly.
Spend more time 1×1 with my kids: I love being with both of my kids simultaneously. However, I often sense that each of them wants more 1×1 time with me. I hope to give them both more of my time with 100% of my attention. And I need to keep my phone out of site more often.
Leave the house on time: Getting two small children out the door on time is not as easy as it may sound. If we have somewhere to go, I need to do more prep so I'm not scrambling or forgetting things.
And here's a few more 2021 goals
Spread awareness about ambulance surprise billing: I've been spending a lot of hours trying to fight a $3500+ surprise balance bill for an ambulance bill to no avail. And yes, I had insurance. There are huge gaps in state and federal laws to protect consumers from this very scenario. And most people like myself have no idea until the worst happens. I will be writing an article about this topic, writing letters to various agencies, and doing my best to raise awareness about this most annoying and agrivating issue. Perhaps my efforts will help make a difference to help others in the future.
Garden ~2-3x a month: When the weather is good, I love taking a break from work and childcare to pull weeds, prune, plant, and tend to our garden. I will be slowly tackling my backyard this spring. I already planted a bunch of succulents last month and have some more agave pups to tend to as well.
Learn how to use an Instant Pot: I've been wanting to experiment the Instant pot craze for years. This year I want to finally give it a go and see what I've been missing.
Regain more muscle tone: As mentioned earlier, having a baby is no easy task. And recovering from a second baby is much harder than a first. Thus, I hope to regain some abdominal muscle tone and get back into all of my pre-pregnancy clothes again. At least my biceps are rock hard now thanks to carrying my daughter every days for hours on end!
Out With The Old And In With The New
And there you have it. Out with the old and in with the new. There's plenty to keep me busy this year on top of my already hectic schedule. Maybe I'll finally organize all of my cabinets and drawers. Haha, nah. I say that every year.
Best wishes to you and yours and Happy New Year!