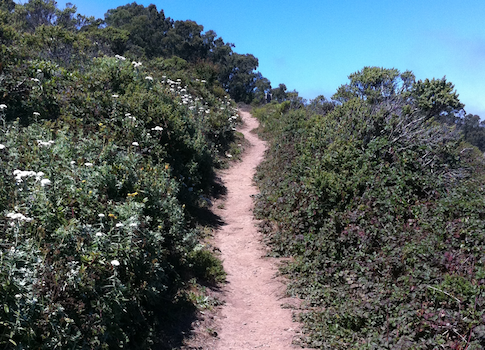 Aaah the refreshing feeling of starting a brand new year. I love it! I hope all of you are pumped about the next twelve months and are eager to increase your wealth, build relationships, advance your careers, and do more of what you love. In order to do those things though we have to be willing and able to kick bad habits and make better decisions. New year, new choices! The possibilities are endless and that's what makes it super exciting.
Where's Your Money Going?
One of the biggest mistakes you can make in your 20's and 30's is not paying enough attention to where your money is going. Sure you may not be making a big salary yet, but that's no excuse! It's actually all the more reason to start making smart choices with your money and work towards building your financial wealth. Personal finance is not scary. Nor is it complicated, hairy, or only for people over 40.
Take responsibility of your life, spend less than what you earn, and start paying down debt. Having multiple credit cards and racking up a bunch of debt doesn't make you cool. It actually makes you pretty stupid, and your future self would shake all the stubbornness out of you right now if you could. If you want a better life, you need to become financially independent and in control of your spending. Take 10 minutes today and write down the following things:
Current take home pay per month after withholding and payroll taxes
Monthly total of all recurring expenses (loans, utilities, phone bill, cable/internet, meals, etc)
Approximate annual total of ad hoc expenses divided by 12 (medical/dental/vision expenses, travel, shopping, gifts, events)
Total debt
Total savings and liquid investments
Total retirement contributions
Calculate your monthly disposable income (money left over after paying all your expenses). Then figure out where you can start cutting back on costs. Please do not make excuses if you want to change your situation. There are always ways to save money, and that means making sacrifices. Building wealth is not easy, nor is it going to happen by itself. If you haven't already, now is a great time to enroll in a 401k or a SEP-IRA and start making contributions to your future retirement. It's really important to start early! And you can benefit from a tax break.
Next, take a look at your total debt and scare yourself. You need to feel the weight of that number in order to be motivated to stop making it larger! Start making better decisions on where your money goes each month. Every dollar really does count. Set goals to start building your savings and stick to them. I also recommend opening up a free account with Personal Capital, a cloud based program that lets you safely pull all of your financial accounts into one place. This will let you see everything together so you can easily monitor your progress throughout the year, plus you have the option of receiving a free consultation with one of their financial advisors too. New year, new choices!
How Will You Spend Your Precious Time?
One thing that used to be really hard for me was letting go of ill fit friends and relationships. I'm not embarrassed to say I'm not a popular person and that I don't have a ton of friends. Why? Because the people that I do have in my life are sincerely good people who are supportive, positive, and inspiring. Time is so precious and I can no longer bother with friends who are flaky, unresponsive, or not trustworthy.
When was the last time you sat back and thought about the people in your life that are no longer worth spending time with? It may sound cruel but it really isn't. People change all the time, and just because you've known someone for x amount of years doesn't mean they're still a true friend. Chose who you spend your time with wisely this year because time is one thing we can't get back.
Also think about how you can incorporate more of the things you love into your schedule this year. You don't have to quit your day job to "follow your passion" or to find happiness. After all most people don't fully understand how much work and sacrifice it takes to switch careers or become a successful entrepreneur. What you can and should do is get organized and start better utilizing your free time. Start a side business, sign up for the volunteer work you've always talked about, organize family get togethers, take a night class – make your schedule work for you. New year, new choices!
Where Is Your Career Going?
Next, think about where your career is going. Have you had an honest heart to heart with your manager within the last 2 months? If not, schedule a time to talk in the next week or two. It's really important to build a strong relationship with your boss and let him/her know what your career goals are. Start the year on the right foot.
If you're bored out of your mind and haven't asked for new assignments or ways to get more involved, it's really your own fault you're bored. Your manager can't read your mind, and they aren't expected to know how you spend every minute of your time on the job. Take your career development in your own hands this year. Speak up and take action!
My 2014 Goals
I'm keeping my goals simple again this year. Back in 2012 I went crazy and made over 20 goals and I'm not doing that again. I've learned it's much better to set fewer, realistic goals with solid action plans versus a giant list of goals that you can't even remember. I succeeded on roughly 70% of my 2013 goals, so I hope to beat that percentage in 2014.
Over the next twelve months I hope to:
Save 35% of my income
Exercise 2x week
Scuba dive a new reef
Visit all of my immediate family
Complete 1 item on my bucket list
Get my Yakezie.com Black Belt
Learn 5 new things on the computer
Untemplaters, are you excited about 2014? What are some of the goals you've set for this year? Have you thought about where your money's going, how you will spend your time, and develop your career? New year, new choices!
Copyright 2014. Original content and photography authorized only to appear on Untemplater.com. Thank you for reading!