Every new day brings a new dawn. And with it come limitless possibilities. Yet, all too often we get in our own way or lack the focus and determination to seize those opportunities. I certainly am guilty of this and have no-one to blame but myself.
This year I'm hoping to feel more content and relaxed at the end of every day. Happiness is progress after all. I got way too stressed out during the holidays last year, which is just silly really. But, the positive is that it reminded me how important it is to manage stress, reprioritize, and restore balance.
End The Day Exhausted For Good Reasons
One thing I can say I do consistently is end each day exhausted. So, I think I must be doing something right (especially in regards to parenting) to be burnt out of energy every evening. I'm sure some of it is also being older and chasing after a spunky toddler and a hyperactive preschooler every day.
But I wouldn't have it any other way now. I feel very blessed to have a family to get exhausted for! When I was back at my old full-time job years ago, I'd end the day exhausted for what often felt like bad reasons. I would often work really long hours without even a thank you from my clients. It was usually the total opposite. That type of exhaustion felt joyless, sad, and soulless.
Thankfully I don't have any of those negative feelings anymore since I broke free of the corporate grind. No doubt I always have unfinished things on my to do list every night. But, I know I did the best I could with the time that I had and for good reasons.
If you're in a soulless job, unsure what to do with your life, or feel restless, I encourage you to seek out new work opportunties, friends, hobbies, projects, and adventures to fill your life with. Strive to end your days exhausted for good reasons too.
See: Feeling Unappreciated At Work? Here's What You Gotta Do
Adapt And Keep On Going
The last few years have really shown that when it comes to life, something always comes up. And we just have to do our best to adapt and keep going. Time stands still for no one.
And in essence, time accelerates faster and faster as we age because we have less and less of it as our inevitable end gets nearer. So if you feel you have extra time on your hands, you owe it to yourself to find ways to put those precious hours to something productive and/or memorable.
When I look back to my 20s, my life sure was a lot simpler! I had so much free time and so much less responsibility. I certainly worked hard, very hard for many years actually. And I learned to fill my evenings and weekends with side hustles. But I didn't fully appreciate time and how simple it really was when I was only responsible for myself.
Anyway, it feels good to end every day exhausted for good reasons. I encourage you to reflect on your own daily life and think about if your efforts and hard work are going towards good.
Recognize What Doesn't Work
I've been doing a lot of reflecting over the last few weeks, especially identifying things that haven't worked out. For example, if I look back at my failed annual goals from years past, there are definitely some recurring themes. More times than I can count, I've made resolutions to increase efficiency, exercise, cook more often, and improve my communication skills. And those goals just never work out.
What I've come to accept is that I'm a very slow person. I don't operate at high speeds, but at least I'm thorough. I don't like to make mistakes or do things half ass, so even writing a simple email takes me a long time. I'm calculated and careful, but I'm very detail oriented. And the fact that I can catch the little things has helped me a lot in my life and career.
I'm also really bad at change, multitasking, and time management! But I love routines. So this year I'm trying to use my love of routines to incorporate new habits and goals. Establishing simple, new routines helps me reduce stress and adjust to change easier.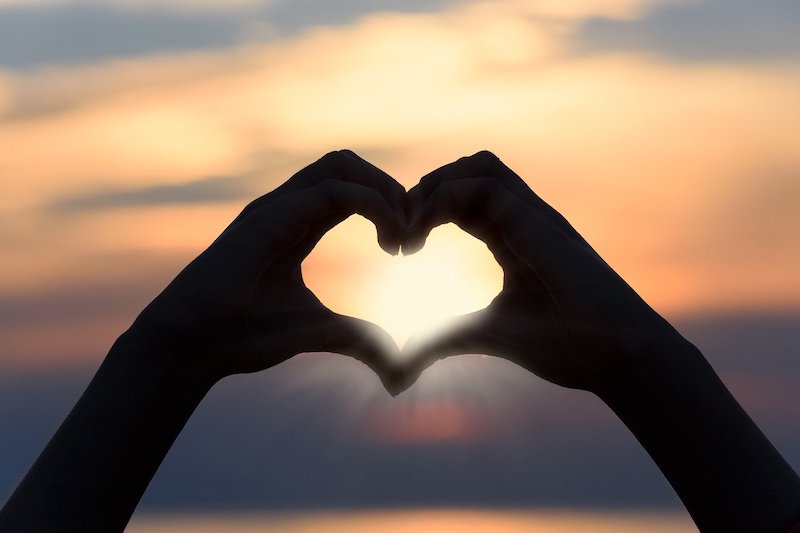 New Year, New Goals
Before I get too side tracked, I want to list out the goals I've set for myself this year.
I've been wanting to write them down for three weeks. And I finally decided I just needed to stay up late tonight and do it now otherwise I might never get to it!
I tend to ramble on, especially when half asleep late at night like I am right now, so I'll try and make this quick.
Stress less. There were simply too many times last year when my husband came to me and said, "Why are you so stressed out?" One of the main reasons I realized why I felt so stressed is I wasn't celebrating my wins and I was sweating the silly small stuff. I was also so busy forgetting what I was doing each day. This year I'm logging my day-to-day accomplishments, even the small things, so I can reference them often. It feels great so far.
More balance. Motherhood made me obsessed with our kids. And while that's great for them, it's not so great for my husband, my work, or myself. This year I want to feel more balanced. It's not easy with the kids still being young, but I will try to get more yin yang.
Self care. This also ties in with the above. I need to prioritize self care when I need it and stop feeling guilty about going for walks, gardening to clear my head, taking a long shower, or squeezing in extra sleep. Success starts with sleep – seriously! This should all help improve my mood, reduce anxiety and stress, and help with feeling more balanced too.
Get a physical. It's been too long since I last got a physical. And while I thankfully feel healthy, it'd be good to double check lab results show the same.
Death file. I got a great start on my death file last year and then the holidays started and I lost all my momentum. So, I need to finish my personal death file this year and also put together one for my work related items. I also need to put together templates for each of my parents to fill out.
Work projects. I have several big work initiatives to tackle this year. I'll spare you the details but they involve marketing, business partnerships, editing, research, and publishing.
Communication techniques. Although I'm pretty good at written forms of communication and giving presentations, I'm not that great at the day-to-day stuff. I'm going to try and pick up some new skills.
Renew my passport and get a Real ID. Self explanatory.
Learn Chinese with our kids. I studied Chinese for 3 years in college and sadly forgot more than half of it. I hope to relearn with our kids this year and make it an ongoing goal.
Optimize my laptop. It's kinda nuts my laptop is already six years old. Thankfully it has been holding up well so far, but I'm running very low on space. I don't have any urgent desire to get a new one, but my current one needs a tune up.
Start a gratitude journal. One of my old hobbies is scrapbooking. But once I started working, I pretty much gave it up. As fun as it is, I'd like to make a gratitude journal scrapbook style if I can squeeze it in somehow. But it's pretty low on my priority list because I'll have to give up sleep to do it.
Plan an awesome summer vacation. I think this could be the year we fly with our kids for the first time. Even if we don't, I want to try and plan a fun summer vacation for all of us.
Complete my Invisalign. If all goes well I should be done by April. I can't wait!!!!!!! I am SO done with having rocks on my teeth and chapped lips
Spread awareness of HFA. High functioning autism (HFA) in adults and children is something I've become very interested in and fascinated with. I have a lot to share coming in April, which is Autism awareness month.
And there you have it. Plenty to keep me busy. I hope you've set some practical and stretch goals for yourself this year too.
And now I'll leave you with the song that's stuck in my head that pairs with the title.
Now that 2022 has come and gone, please take a look at how I did! Oh What A Year It's Been.
Untemplaters, what are you planning to do this new dawn, new day? Are you feeling good?