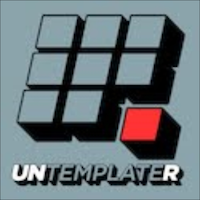 I believe most people, when asked, will tell you that they would love to be free (whatever that means to them).  Some people even have a great grasp of what that would look and feel like.  Then there are those (maybe you are one of them) who are truly living their dreams.
No matter where you are in your life, though, there are times when we all feel fear, uncertainty, and self-doubt.
We wouldn't be humans if we didn't experience difficulties, and even tragedies, in our lives and have these kinds of feelings come up.  However, what is sad to see, and yet so often happens, is when fear and unresolved trauma unconsciously become the guiding forces of our lives and derail us from living life to our fullest potential.
For me, having a meditation practice has given me a transformative way of moving through difficult emotions while keeping me aligned with my highest purpose. It has been invaluable to see myself so intimately, although scary and painful at times.
Gautama the Buddha said that enlightenment is seeing things as they are; not as we would like them to be.
In meditation, we are not there to try to stop our racing thoughts.  We are not there to arrive at a calm state.  We are not there to solve our issues.
In meditation, we allow whatever is there to be there.  We allow the truth of that moment to speak to us.  We allow our mind to link up with our breath.
All that is asked of us is to observe what is going on.  The process takes care of itself.  We don't need special lighting, or silence, or even a certain kind of cushion to experience this.
WE JUST NEED OURSELVES and the intention to observe.
When we see things for what they are and don't try to make certain feelings go away or become other feelings, we arrive at a certain, natural homeostasis.  Through the process of acceptance, we unleash whatever has been at the root of our resistance.  Where we have been previously blocked or disturbed, we allow a flow to take place.
Now, just to be clear, acceptance does not mean we don't make changes in our lives, nor does it mean that we've just given up.  Not at all.  Acceptance means allowing the truth of the moment to be our guide for intuitive action.  Many times in meditation I have received a call to action and a vision for how to do something that was previously unknown to me.
When we are in sync with ourselves in this way, we can access infinite possibilities.  Some people call this being in the zone, or the vortex.  Some may even call this freedom.
So What Next?
If you already have a meditation practice and want to enhance your commitment in some way, that's really great. I encourage you to start today.  If you are brand new to meditation and something is telling you to give it a shot, that's awesome.  Again, start today.  And, if this just doesn't feel like your cup of tea; hey, that's cool too.
If you are interested in pursuing meditation, of course there is no substituting working directly with a meditation teacher.  I personally find value in someone who can show you a variety of practices and provide compassionate, constructive guidance.
However, there are a whole host of simple ways you can get started.
Even just a couple minutes of conscious breathing in the morning and at the end of the day can dramatically shift how you experience your day. You can think of this type of practice like book-ends for your day.
Another thing you can try during the day is to set your watch or computer for every hour (or however many times you want), and when the alarm goes off you commit to stopping what you're doing and watching your breath for one minute.   Can anything be that important that one minute could not be spent in this way?   You can have fun with this one too, and see if you notice the quality of your work change after that one minute.
Finally, you can try watching your breath as you move through daily chores like grocery shopping, washing dishes, or waiting in line at the post office.
Soon you may find yourself naturally increasing your time spent in meditation. Just take it slowly.  There is no goal or pressure to get to a certain place.
Let the practice guide you.  After all, I'd say it's done a pretty good job at that for the last 5000 thousand years.
As my friend and fellow yogini Gretchen says, "This practice is not going anywhere and it'll be there whenever you are."