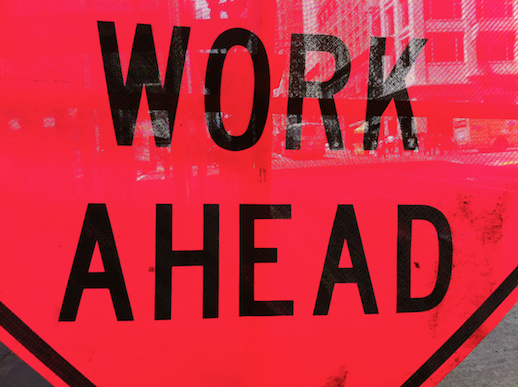 Man, April snuck up on me fast.  So fast that I totally fell for some April Fools pranks on Sunday because I didn't even realize it was April 1st!  Now that we are officially in the second quarter, it's time to take a few minutes and assess whether or not your goals are on track.  If any of you have already given up on your 2012 goals, please slap yourself right now and get back with the program!
I just watched a movie out on dvd called "In Time" with Justin Timberlake, Amanda Seyfried, and Cillian Murphy.  I never saw any previews for it last year so I had pretty low expectations when I rented it, but figured I'd give it a shot since I generally like most sci fi and action movies.  Turns out it was surprisingly entertaining and stirred my thoughts!  The movie really makes you appreciate the time that we have in our lifetimes and realize just how much we really can accomplish in just one day if we're motivated enough.
I've been doing okay on my 2012 goals so far, but I'm hoping to pick up the pace as I'm not making as much headway as I'd like in some areas.  Thinking about the year being 25% over already is a good kick in the pants to get back on track!  Here's a link to my original post on 2012 Goals For A Better Lifestyle And More Happiness in case you missed it.  I divided my goals up into four main categories: health & fitness, organization & awareness, travel & adventure, and social outreach & communication.  When I made my 2012 goals, I made most of them as ongoing resolutions instead of just doing something once and considering it done.  With ongoing goals it really helps to evaluate your progress on a regular basis so you can make adjustments and change priorities if necessary to make sure you're moving forward in the direction you want.
Here's how I rate the progress on my 2012 goals so far, sorted from best to worst (my recent updates in green):
Gold Star, Rock On!
Stretch at least every other day and do a full yoga or ballet workout 2-3 times a month

(I've started to get addicted to stretching!)

Take Bollywood classes 3-4 times a month (Phew, bollywood makes you sweat big time, burn lots of calories and is SO MUCH FUN!)
Clean 2-3x a week in small 10 minute increments instead of letting everything pile up (Attacking things in small bits feels good)
Continue my obsessive minimalism journey, donate 10-15 bags from my place and my parents (I've given away 15+ bags at my mom's alone!)
Aim to meet & build meaningful relationships with 5-6 new local and online friends

(I've been fortunate to have met a lot of new friends lately, esp. in March)



Decent, But Want To Kick It Up A Notch
Drink at least 5 cups of water a day on the weekends when I tend to forget to stay hydrated

(Need to be more consistent as I still forget some days)



Eat 2 or more servings of raw fruits, vegetables, or nuts each day (I'm good with nuts, but need to buy more fruit and veggies regularly)
Work on improving my focus, block out distractions, get more done in less time

(My schedule has been crazy lately so it's been hard to focus some days when I'm worn out)

Make more of an effort to remember people's names & improve my memory skills (I'm getting better at this!)
Learn 5 new skills in Photoshop or Aperture & apply them to my travel photos (I recently edited a portrait photoshoot & learned some new tricks in Aperture.  The repair function rocks btw for removing scars and blemishes!)
See at least 5 new places either local or foreign (I've been exploring a lot of new places in the Mission district lately and am really starting to like the neighborhood)
Better utilize social platforms like Twitter and FB

(I was doing better with this in Jan/Feb but lost steam in March due to work)

Publish 115-130 articles (2-2.5 times/week) in 2012 on Untemplater!

(I'm still not a fast writer, but I'm getting a little better! New articles are getting published on a regular basis which feels great)
Sucking Wind, Time To Step It Up
Switch to a vegetarian or vegan multivitamin

(I'm still waiting to finish up my current supply before I switch to a new brand)



Make 1 or more meal a week from only fresh ingredients, not processed or frozen (I'm averaging just 1-2 a month.  I admit I'm lazy with cooking.)
Archive my old data CDs/DVDs onto my external hard drive & ditch the loose copies (I've had this at low priority but I managed to archive about 5 discs in January)
Reteach myself geography.  As much as I love travel, it's embarrassing how much I've forgotten since school (I worked on this a little but not enough to commit much to memory)
Learn a few phrases in Hindi and Thai, 2 languages I know very little about (my dream is to be a polyglot someday) (I found some cool video lessons I just haven't watched them in full yet)
Quit mumbling when I speak and enunciate clearly so I'm easier to understand (I keep forgetting to work on this, gotta change that)
Get better at small talk and having engaging conversations

(I haven't been staying on top of current events enough which will help with this)



Learn at least 3 new technical things about SEO and blogging each month (I've picked up a few things randomly, but haven't committed any set times to learn new things yet)
Untemplaters, how are your 2012 goals coming along?  What has been your biggest motivation or worst excuse?  Any of you seen the movie "In Time," what'd you think?