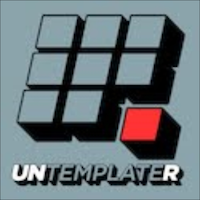 I'm going to tell you the secret to solve 90% of life's problems. The thing is, the society of the XXI century doesn't like it:
Don't spend money on crap.
There, it's a magical and simple solution. Let me explain why:
1) Most of our real "problems" today are caused by money. If you belong to a first world country, it's highly doubtful that you're going through real troubling situations like third world countries with no money do. Think like a country: save money, and you won't have difficulties covering food, shelter and other basic needs. Once you solve those issues, the rest of the problems become less worrying.
2) We are living in a vastly consumerist society, where money can "buy" happiness, that it's usually materialized in gadgets, expensive clothes, and other unnecessary stuff. We know this, but we still fall victims of it. I'm not going to tell you to be completely frugal and refrain yourself from enjoying some of those luxuries, but I will tell you to be selective. You should choose, not avoid. Decide some things that you'll enjoy and don't go buying every thing that comes your way. This way you get to have fun, to focus on cars, phones, Armani suits, or whatever it is you like, and you can save the rest for things that matter.
3) Things like death, love, friendship and many others are not "problematic" per se. There's no way to avoid them, so I don't consider them problems, I just consider them life. Let's refrain ourselves from considering losing a loved one or getting divorced equally important dilemmas as not being able to buy a car  or a pair of shoes that we like.
4) You never know when you won't be able to keep producing money. You can't trust the current system of retirement to last for much longer. Save now to be relaxed later. The last years of your life shouldn't be spent worrying about making ends meet.
Spend wisely and you'll enjoy the easy life.
What do you think? Can life be that easy to solve?