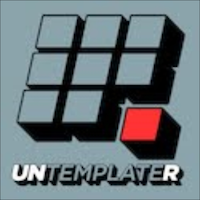 The business researcher extraordinaire Jim Collins writes about the Doom Loop in his famous book Good to Great.
It's when you:
1. Find a new direction
2. Enter a new program
3. Start a new event
4. React to a new fad
5. Get a new leader
Without having any plan of action, no accumulated momentum, no build up, no direction.
You then get disappointing results and react poorly.
And so the loop continues.
When in reality, at least when it comes to fitness, we need to pick something that is realistic and sustainable. Something that you can see yourself doing in 5 years from now.
Or else, it's just a short term solution. A band-aid if you will.
And when your fitness depends on short term solutions, you'll wind up yo-yoing.
One of the ways I waste the most time is by constantly looking at the Amazon bestseller list. I'm truly amazed each and every time I look at how many diet books are in the top 100. A few days ago 10 of the top 25 books were diet books. (I've read them all.)
(I guess shame on me for not writing a book. But I'm not really interested in writing a book. I'm interested in helping people. And I don't think a book is the answer.)
Why are so many of the bestsellers diet books? Because 99% of the people who want to lose weight or want to improve their fitness are in constant search for more tactics. They want the next fad. They want the secret.
Why?
Because changing is pretty damn hard. And most people don't want to actually change. They want to 'feel' like they're changing.
Big difference!
We all know the secret.
Pick something you feel comfortable with and decide that you're going to once and for all – stick with it.
Of course, the sticking with it part is where all the magic happens. It also happens to be the hardest part and that's why most people are always in search for that new book.
But if you actually stuck with something through thick and thin, you'd never be a part of the doom loop.
Instead, let's fight like heck to get through the good and the bad, so we can actually create some momentum and some real change.
Let the others keep reading more and more books. While we keep making small incremental changes meal by meal.