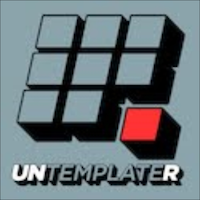 Consider for a moment where your energy comes from. I'm not talking about energy "boosters" like coffee and caffeine shots. I'm talking about your internal life force that ignites your passions and fuels your drive. Where does THAT come from?
I believe the answer is health – remarkable, brazen, and euphoric health!
And yet, much of the chatter about "Lifestyle Design" and similar ideals casually (or ignorantly) glosses over this reality. The conversations are focused more on income generation, marketing tactics, location independence, copy writing, personal freedoms, relationships, and just generally bucking the status-quo.
Let me be clear – I agree with all of these elements. But what energizes those ventures is your health – of mind, body, and (yes) soul. All that you are (or are not) originates from the quality and vitality of your health.
Enter my idea, FEARLESS HEALTH. The premise is simple – that fearless healthy living is among the few true ways of maximizing the human experience in any manner you see fit.
Who Should Care about FEARLESS HEALTH?
This concept is not for the mainstream. Precisely the opposite. FEARLESS HEALTH is meant explicitly for folks like me whom think freely, act unconventionally, and believe in the genius, power, and magic of living boldly.
Thus, the purpose is to inspire you to pursue and train you to achieve the life force and freedom you need to conquer your world!
Seriously, imagine a life where you…
Are rarely, if ever, sick
Have health care costs totaling only your preventative exams
Embody the physical ability and energy to do whatever you wish
Possess the mental courage, focus, and creativity to bring your dreams to life
That's FEARLESS HEALTH. What all could you achieve with it?
What is FEARLESS HEALTH really?
FEARLESS HEALTH is…
Ruthlessly abolishing all the pretenses for why you can't become fabulously healthy
Optimizing your health potential in any manner you most enjoy
Using fantastic health as a means of living large on your own terms
Achieving your independence from the unhealthy status quo
Becoming remarkable through the art of health nonconformity
Remember, FEARLESS HEALTH is your powerful life force. Once you learn the ways and embrace this force you can use it to accomplish amazing feats.
The FEARLESS HEALTH Manifesto – How to Thrive in an Unhealthy World
I could never capture all my thoughts about FEARLESS HEALTH in a single article.
So what did I do? I wrote a 8,000+ word, 70 page manifesto instead!
And I'm now sharing this manifesto with the world – free and without any strings attached! It's my gift that I hope can truly improve the health and happiness of many – and in so doing change the world!
If all that sounds peachy to you – then I encourage you to download the manifesto, affectionately entitled FEARLESS HEALTH: How to Thrive in an Unhealthy World.
Click here to download your copy of the manifesto now. Remember, it's free!
Cheers!
Thanks for indulging me and learning about my idea for world domination! 🙂
I sincerely hope you enjoy my manifesto. And I would love to hear your thoughts.
Now go forth and do great things!