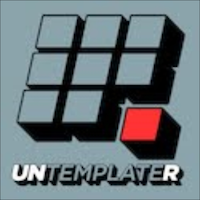 "He who knows not why the universe exists knows not who he is… and could not say for what purpose he exists himself." Marcus Aurelius
The big questions of life are old and clichéd. Not because they have been answered, but because we've stopped looking for answers. Life's mysteries have lost their mystique. Society today is mostly content knowing the how. The Big Bang created the universe, and we were created by a very different kind of bang. But why did it all happen?
This is the question posed by Marcus Aurelius – no idle philosopher, but a Roman Emperor who wrote his Meditations as a break from military campaigns. To the great Pontifex Maximus, our earthly purpose and the larger cosmic purpose are not separate matters. They are inextricably connected: until we unlock the mysteries of the universe, we are strangers to our own potential.
Thankfully, we are not left to our own devices in this quest. Plenty of philosophers and theologians have asked about the universe's origins. Most agree that it all began with a singularity – an initial oneness that birthed a rich and vast multiplicity of matter. But Marcus demands that we ask why.
Does the Universe have a purpose? The Buddha listed this as one of his 14 unanswerable questions. Abrahamic faiths believe a creator god made the universe for his own glorification. Gnostics said this deity was misguided to create using matter. Deists insist genesis is a natural process and needs no personal god. Materialists claim there is no why at all – just a how.
Like Aurelius says, each answer carries different implications for our personal lives. If this universe is a mistake, like the Gnostics believe, we need to escape it. If this universe is made for the purpose of God's glory, we better start glorifying. If this universe is a natural process, we ought to attune ourselves to the laws of nature. Which answer rings true for you?