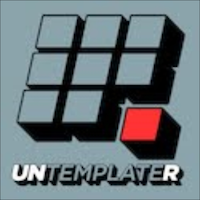 I love personal finance.  You won't find me get more excited about many things in this world beyond talking personal finance with someone, a friend, a relative, or a complete stranger.  The problem is, that topic is taboo to a great many people, especially during the first few interactions.   In fact, I know a great many people would rather talk about sex than about their own fiscal situation.  I *rarely* approach girls discussing my strategy of how I will try to get in their pants, however, I sometimes can't help myself by bringing up the topic of personal finance.  It's just in my nature.
The topic could be different for each of you.  Being passionate about having a mobile lifestyle or launching your new business could reign supreme in your mind and thoughts.  The things you are passionate about are what define you as a person.  I know when I meet someone new, I am bursting with energy and after I give a girl the opportunity to talk about herself (most of the conversation), I start discussing the things that I am most into.  On a day-to-day basis, I will usually share information about the community I belong to online.  I will talk about my own site, or the latest from Baker, J. Money and others. This is where I get into trouble.
Maybe out of all the Untemplater pillars, I picked the one least likely to impress a girl at a bar.  I mean, who wouldn't find you interesting if you talked about how you are living overseas for the indefinite future because you have created significant mobile income?  What chick wouldn't flounder if you showed off your passion for creating businesses and showing that you could successfully sustain them?  I just don't get why girls don't think the Roth IRA, the 401(K), sub savings accounts, and an emergency fund are as cool as sipping coffee on the beach while working on your laptop in some foreign and remote location.  Maybe I am just not supposed to understand girls.
With the internet making it so easy to build and join a community of likeminded indviduals, its become seemingly difficult to find things in common on spec with the people we meet in real life.  I find myself in an uncommon situation of having little to say sometimes.  It sure ain't easy for me at times, especially if I am brewing to talk about the most recent thing I read online, only to find out that the girl I am going on a second date with has already read the article off of my twitter feed or on facebook.  She likely knows my opinion about it, and its totally possible she can give two sh–s about "The Ten Coolest Tax Tips".
So, you tell me… what do I talk to girls about?
Personal Finance? (off limits)
Comic books? (not unless I want to be looked down upon for the next hour – off limits)
Sex? (depends how many drinks she has had… if its happy hour – off limits)
Myself and how awesome I am? (that usually gets most guys REAL far, right? – off limits)
The moral of the story is:  You have to have balance (or if you choose to be unbalanced, make sure you are focused on something cool as hell that will impress, engage and enthrall members of the opposite sex in conversation).  Setting aside time to read something OTHER than your niche blogs can only help you to improve as a person.  Sometimes we are so engrained in the things that we enjoy, that we forget that there is a world of possibilities out there with things we are yet to discover.
Who knows if one of those things you have been "too busy" to try isn't the opportune conversation starter the next time you meet someone new?