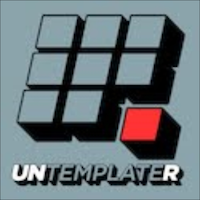 I'm an old maid at twenty-five.
Or at least that is how it's starting to seem. Everywhere I look I see couples; out at the bars, at the supermarket on Sunday, walking their dog in the snow. Just this month two more women in my small office got engaged, making me the only official Single Person left in the building.
I'm not some sort of social pariah and I don't have incurably bad breath. Men hit on me occasionally, though not constantly, and I go out every so often. I am totally date-able. But I am also leaving on a year long backpacking trip this summer and I just can't be bothered to put the time and effort into trying to meet someone when I want so badly to be anywhere BUT here. It seems that in choosing to do this long trip, I've signed myself on to being single for at least the next two years.
There are many great traveling couples out there, but they all seem to have met before their lives went mobile. The travel lifestyle itself, with the constant moving around, is not so conducive to meeting someone and sparking a long-term relationship. Few people really appreciate the philosophy of this alternative lifestyle and even fewer want to sign up for it.
All around me people I know are planning weddings, while I am hard at work planning my next adventure across the globe. Don't get me wrong, I'm happy with my choices. I'd much rather be saving up for airfare than a down payment on a house at this point in my life.
More and more I'm beginning to understand that choosing an unconventional lifestyle means not just gaining opportunities, but giving some up. I'll get to see the sunrise over the pyramids but I might not be able to watch my friend get married. I'll get to see the Great Barrier Reef before it crumbles, but I know there's no guarantee of a white picket fence for me when I get home.
I'm okay with that trade off. The truth is that while I do miss the perks of a relationship (particularly the spooning), I'm not ready to give up the autonomy that comes from having the sole say in my life plans. I want to be able to go where I want, when I want, without seeking permission, or cooperation, or understanding from a significant other. Maybe I'm selfish, or maybe I just haven't met the right person worth making that sacrifice for.
So I'm going to be single for a while. That's something I can live with. I'm not lonely; I meet new people every day when I'm traveling.  And hopefully when (if?) I meet that totally awesome right guy for me he'll love me more for my boundless energy and wanderlust.
Until then it's window seat for one please.