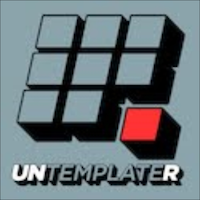 Not having a traditional career can be difficult on your romantic relationships, especially if you run your own business. Sure it's great to have the flexibility of movie hopping with a friend on a Wednesday afternoon but generally speaking, your work hours aren't confined to a predictable 9am – 5pm window. As a writer, my deadlines often fall on Monday mornings. That means a weekend full of cramming, editing, and revising. Guess what that means to the girlfriend who's been working sixty hours in a stifling office Monday through Friday and wants to take a relaxing trip somewhere? "Sorry, gotta work. Have fun."
Being self employed also means constantly checking your phone or email. Nothing cuts an evening short faster than a panicked email from a client demanding immediate updates or changes. A rain check once in awhile is fine but a series of them will start to get annoying really quick. The trade off of escaping traditional job hours is never being able to leave work back at the office. There's always a running mental tally of things due tomorrow, things due next week, and things due yesterday. Everyone takes work home once in awhile but when the work trails you around like a cloud, that can be difficult and put stress on your relationship.
The situation is exacerbated if your work schedule is drastically different than your significant other's. While I feel most productive during the witching hours, a girlfriend might need to sleep by midnight in order to wake up early for her long commute to work. At midnight, I'm barely getting my work day started. Sometimes, when I'm feeling especially inspired (or pressed by a deadline), I'll be headed to bed as dawn breaks and the rest of the world is getting up and yawning on their way to the office. If you thought Shrek and Fiona had it rough with her late night transformation into an ogre, try maintaining a relationship when your interactions can sometimes be distilled down to a simultaneous "good night" and "good morning."
What's a solution? Well, for one, it helps to clearly define working hours versus quality time spent with your partner. While it can be hard to predict when emergencies might crop up, it should be within the realm of possibility to say something like, "I have to do some work tonight, but I'll keep the phone and computer away for a couple of hours so we can eat and watch a movie. But then I have to get back to work." Setting clear expectations beforehand can be a wonder, and help release you from the guilt of always being interrupted. It also helps to mentally put work aside for that period of time. You may be stressed about something the client needs tomorrow morning but relax, have confidence that you can finish it and still take a few hours out for a quality time dinner. Sometimes it even helps the mind focus better on work after there's been some downtime.
It's never easy balancing disparate schedules, even two traditional ones, so it really takes some forethought and consideration to clearly mark out "us time" when schedules don't match up. What sorts of issues have you had to face in your relationships with a non-traditional working schedule? And what are some of the things that have helped alleviate any strains caused by that?