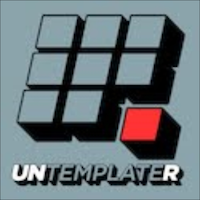 I think you can tell a lot about someone by the things and ways they celebrate.
Birthdays are big reasons to celebrate.  My daughter's birthday is soon.  She wants to go to a big box, run around and scream really loud win tickets and stuffed animals' kind of place, but neither my wife nor I want to do this.  We would much prefer that she have 2 or 3 friends over to the house with a more traditional celebration.  The fact that we want anything traditional is laughable, but for some reason when it comes to our children we seem to favor "traditional", and "classic" things.  Something to do with the fact that black and white TV seems to dominate viewing in our home.  Outside of that most things for us are new and cutting edge.
Work or career success is another big reason to celebrate.  If you work in the corporate world and just got a promotion with a financial boost – something you can translate into food or electronic goods – you will be ready to party!  I've known individuals that have gotten what they thought was a raise but it was really just a new title that came with a whole new list of responsibilities.   Be careful of celebrating these types of promotions they might burn you out quickly.  If you're an entrepreneur that's just landed a new customer that will increase your annual revenues and profits, you will also be ready to party.
First Communions, Bar Mitzvahs, Bat Mitzvahs are religious based ceremonies that are important and also provide good reasons for celebration.  Holidays, Sweet 16 parties, and Quinceanera provide additional reasons to celebrate!
If I was a single man, I could see wanting a girlfriend in every city as a way to celebrate my success, but as one of my married golfing buddies recently showed – this is not  a good way to do it.  I think that you can also tell a lot about a company by the things and ways they celebrate.  Although Ford, Honda, and Kia probably want to party right now, slamming Toyota is probably not a good decision.  I drive an Avalon and respect Toyota for doing the right thing.  It will be interesting to see how the auto manufacturers show their celebration with their increased revenues.
Take things to the next level and be excited for your friends and acquaintances that are in your tribe.  Send a hand- written birthday card to one of your employees or customers – it will be unexpected and remembered.  If one of these same people are having a new baby, send them a congratulations card along with a cute outfit.  If you can celebrate along with others in their special moments, it will make a huge impression.
How and what you celebrate will define you and your brand in the days and years to come.   I wish you many reasons to celebrate and encourage you to do it often, do it right, and do it smart!