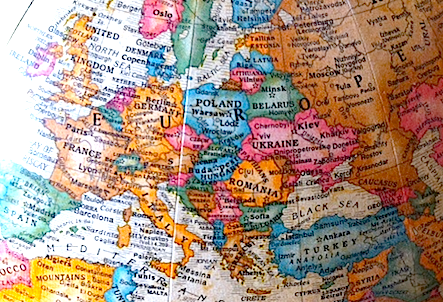 As a UK national you may be surprised to learn that I'm not really up to speed on the debt crisis that currently has a stranglehold on large parts of Europe.
Although the UK is a part of the European Union, and so must shoulder some of the burden when constituent countries face financial meltdown, it is not part of the eurozone and so does not use the euro as it's official currency. This means that, as the Greeks riot and the economies of Germany and France falter, it's quite easy to turn a blind eye as there doesn't appear to be any direct affect on the money in my pocket.
That is on the rare occasion that I actually have any money in my pocket!
However, when I actually took the time to take a look at what is happening on the continent I realized that the European debt crisis is very much a problem for us here in the UK, and may also become a massive problem for those of you in the US!
So what exactly is going on in Europe?
The whole world shook when the financial crisis hit in 2008, but it can be argued that Europe felt the biggest shockwaves as some of its countries suddenly had debts that they could no longer service. This meant that smaller eurozone nations such as Ireland, Portugal and Greece risked defaulting on their loans and this threatened the very existence of the euro.
The root cause of this can be traced back to 2001 when 17 European countries replaced their national currencies with the euro. This meant that some of the smaller economic powers, such as Greece, Ireland and Portugal, could benefit from the higher credit rating of other member states, such as France and Germany, and borrow more money at a better rate of interest.
This, coupled with the credit boom that much of the world was experiencing during the early part of the decade, led to these countries taking on more debt than they could reasonably handle, a problem that came to a head in early 2010 when investors became concerned that these countries would not be able to pay back their borrowings.
And so we reached the situation whereby Greece's culture of tax evasion and overspending in the public sector, Ireland's backing of it's largest banks on the back of the now-burst property bubble and Portugal's high level of government spending was threatening to undermine the entire European economy and, in turn, the world economy.
To make matters worse, Italy is now reaching a crisis point thanks largely to their huge debt load and slow growth whilst Spain is setting off alarm bells due to a spike in borrowing costs.
Why is this a problem for the US and the UK?
This was a question I asked myself when I learned of how UK tax payers were going to help to bail out Ireland. I thought it was simply favoritism as the Irish are so closely related to us here in the UK and couldn't help wondering if we'd do the same for the French if they ever found themselves in that position.
However, it soon became apparent that, due to the fact that Ireland is one of the UK's major trading partners and because both countries have an interconnected banking system, it was very much in the national interest for Ireland to have a stable economy.
And this is also the reason why the US needs to keep an eye on what is happening in Europe as a eurozone collapse could have massive implications on American recovery.
If it was just Greece that defaulted then this, in itself, would not have much of an impact on the US economy as US banks do not service a great deal of Greek debt. However, the knock on effects of such a collapse could mean that Italy and Spain are the next countries to default and if this were to happen the implications for the US are a lot more concerning as Wall Street has more money tied up in these nations.
This, in turn could affect the economies of France and Germany and cause widespread financial panic across Europe which could lead to heavy spending cuts and a reduction in borrowing, something that would impact upon US exports to Europe and hinder any hopes of an American recovery.
And whilst some US banks have reported that they have little or no exposure to Europe's debt problems, it is interesting to note that shares in some of the biggest banks have been falling in the wake of the eurozone crisis. The problem these banks face is that they do a lot of trading with European banks and would be hit hard and suffer big losses if these European banks were to start failing and defaulting on payments.
However, for now this is a moot point as steps are being taken across Europe to ensure fiscal recovery across the eurozone. What it does highlight though is just how finely balanced the world's economy is and how we are all in this mess together no matter what side of the Atlantic we are on.