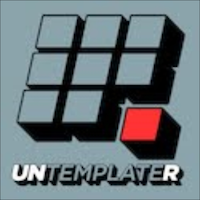 I'm going to take a wild guess and say that you're probably here to untemplate. You don't like living within socially imposed boundaries. You want to explore, rebel against the norm, and find your own way through the world.
At the same time, you realize that you have limitations. You want a roof over your head, and maybe some food on the table.
Does this sound a little bit like you?
My strong opinion is that money doesn't have to hold us back. In fact, success with money enables even greater untemplating success in other areas of life! The key is achieving balance between untemplating and Natural Law, or Principles.
These two ideas are not mutually exclusive!
Let's throw in couple of definitions as a base for the discussion:
What does it mean to untemplate? Many of you already answered that question in this Ask the Readers segment. Among the answers are threads of shying away from the norm, avoiding doing things prescribed by others, entrepreneurship and other non-traditional career paths, and most importantly–doing what you want to do.
What is a principle? Webster defines it as a "comprehensive and fundamental law, doctrine, or assumption…" My definition is even simpler: a self-evident truth. It is something that is undeniable and compelling.
What is the significance of principles? Because they are self-evident and natural laws, long-term success is simply not possible if you violate them. That sounds awfully restrictive and boring.
But the good news is that you can live in harmony with principles and still untemplate your life to the fullest. Principles form your foundation, while untemplating is the house you choose to build. After all, even the most wacky modern houses have very predictable foundations.
First, let's look at examples of financial principles. Once again, these are not tactics or tools. You've probably heard many of them before, whether repeated as mantras or hiding in the form of financial advice. You "know" them in your heart, because you understand that they make sense.
The funny thing about principles is that the best way to find and understand them is to discover them for yourself. But here are just a few examples to get you started and show you what I'm talking about:
Mathematics: This one hides most frequently under the old saying–"don't spend more than you earn." You simply can't beat out basic arithmetic and hope to win at the end of the day.
Balance: This shows up everywhere in personal finance, because we often struggle with choices that seem to compete with one another. For example, do you save more or insure more if given the option?
Deferred Gratification: In other words, being able to wait to get things we want in order to do it the "right" way. Most people have a grasp on this one, and also of what it can do when it's violated–think about the average credit card debt in the U.S. and how we got there.
Vision: This is a frequently overlooked, but equally important financial principle. It includes everything that has to do with creating an idea of the future in your mind–like setting goals, and creating a financial mission.
Continued Learning: Someone much wiser than me once said that the day we stop learning is the day we die. Lifelong learning, evolution, and flexibility are all part of a successful financial system.
These are just some of the many principles that exist in our world. Can you begin to see what happens when you violate these principles?
How do we build an Untemplate lifestyle while respecting these "rigid" principles? We build it over them, just like the foundations I spoke about earlier.
Take Baker's post on Untemplating retirement as an example. He carefully considers if retirement is still an appropriate end goal for today's workers. To anyone familiar with basic financial "advice," that sounds like blasphemy. But retirement savings are not a principle. They are a tool based on principles. As long as you…
understand the mathematics of your decision,
create a balance between saving for the future and living "in the now,"
are committed deferring gratification and using cash-only due to smaller savings stockpiles,
understand why retirement is not a goal for you through your vision,
and are flexible and ready to learn and adapt if the plan doesn't work…
…then why not? You're living in line with basic principles, although the end result may not be the traditional one.
That is simply the application of the five examples of principles I mentioned. But the concept works the same no matter how or where you apply it. If it does not, then whatever you're considering is probably not a principle.
Try the same exercise with your decision not to attend college, or to lead an entrepreneurial lifestyle. It works! It must work for sustainable success in whatever you're going after.
Your turn: What other financial principles do you see in your own life? Do they restrict you, or set you free? If you're living the Untemplate lifestyle, how do principles play a role? I'm excited to hear what you think!