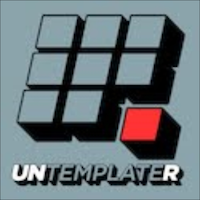 My first few years out of college I lived in the East Village in New York City. I loved it. My job was demanding and I traveled most days of the week. On weekends I'd unwind in the East Village. My favorite activity was going dancing wherever my favorite DJ was spinning. My name was always on the list so I could sail past the line. I knew all the regulars, so I'd often venture out by myself, no friends in tow – New York was my friend.
While this may all sound terribly hip, I assure you I'm far from cool. Truth be told, on several occasions I'd find myself standing outside the dance club explaining how health insurance works to an eager group gathered around me. Some nights I'd share the basics about quarterly tax payment rules for independent contractors. These 20-somethings, taking a break from their night out frenetically dancing and drinking, were starving for information.
I was happy in my role as default oracle of grownup things, but I myself was only beginning to scratch the surface. Turns out, growing up and leaving school means getting blindsided by Grownup Things that no one teaches yet everyone is expected to know.
What I Didn't Know I Didn't Know
I'm now four years out of college and have been blindsided three separate times by massive gaps in my knowledge about the real world.  It happened when I bought my condo and felt completely lost in the real estate minutiae. I was caught off guard when I decided to quit my job and realized I hadn't made much of a personal financial plan beyond amassing a savings account. And most recently, when I started my own business, I was once again thrust into the darkness, grappling to understand things like LLCs, merchant accounts, and tax codes.
How do people learn about these things? Real estate, personal finance, and business building are definitely not taught in most schools. And not everyone gets impromptu lessons outside dance clubs. As a result, most people never learn these crucial life basics, to their own detriment. Those of us who want to consciously build interesting, untemplated lives need to know this stuff.
So what are we to do?
The good news is that while we young folks may feel alone in our unpreparedness, lots of people are in the same spot we are. Blogs, books, and groups abound just waiting to help. I know I've still got a lot to learn, but here's what I've figured out so far.
1. Personal Finance
If you spend less than you earn and avoid credit card debt, you're doing well. But that's not enough. Not by a long shot. It turns out that not having a thorough understanding of things like investing, retirement accounts, compounded interest, and tax strategies is simply not an option.
In order to live an exceptional life, we need to use all tools at our disposal–and money is a crucial tool.
No matter your income level, you have options. I've learned that getting disciplined about finance will require short term sacrifices, but if you're educated and creative, you can build a phenomenal life.
The good news is, once you start, it is actually pretty fun to unravel the mysterious world of personal finance.
2. Real Estate
Real estate is like cramming for an open book test when you haven't attended any classes all semester. You know nothing until the night before the test, you briefly understand enough to muddle through, then you forget it all again. Most people know absolutely nothing about real estate when they decide they want to buy a house. The decision launches them (well, it launched me) into a chaotic roller coaster-style crash course, during which they're distracted with pretty houses and emotional turmoil at every turn.
Not exactly a recipe for educational excellence or level-headed decision making.
Real estate is as much an emotional as it is a financial decision, which means it's all the more important to get your financial education squared away before your emotions start taking over.
After buying my condo a couple years ago, I was so unsettled at the lack of unbiased, accessible information–information that could have saved scores of families from predatory lending and foreclosures–that I created the site I wish I'd had myself: Real Savvy Real Estate.
Other good sources are the personal finance bloggers listed above – most have covered real estate at some point, and their advice is authentic and unbiased. The key with real estate advice is weighting it against the interests of the person giving it. If advice is coming from someone trying to sell you something, proceed with caution!
3. Starting a Business
In America, small businesses comprise 99.7% of all employer companies. They employ half of all private sector workers. Small businesses are kind of a big deal, at at some point many of us will find ourselves starting or joining one, especially in this struggling economy. Entrepreneurs are hailed as pseudo-rockstars, especially where I live in San Francisco. The idea of telling your boss to shove it and strike out on your own occupies the idle fantasy of many a cubicle dweller.
Once I'd gotten all the benefit I thought I could from my corporate job, I left to build something on my own. I recently launched my own online business, and I can honestly say that starting a company is harder than anything I've ever pursued in my life. It's harder than any college course, exam, job interview, or work assignment. Harder by a longshot.
Hopefully my experience at getting blindsided will lead to some empowering self-education. Don't wait for some nerdy girl to wander into your dance club and decide to teach you this stuff.
Question to the crowd: What else am I missing? When have you been surprised by grownup things that were stunningly hard and seemingly universal?