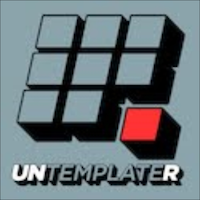 People often pursue the Untemplated life as a way to rebel against "sellout" jobs–jobs that pay well in exchange for enslavement to corporate America, leaving little time to even enjoy the big paychecks.
But what if a sellout job (and I use the term in jest) could enable you to live an uncommon life, and even create a mobile lifestyle? It seems contradictory, but I pursued this kind of job straight out of college in order to find freedom from the career template.
Most of my college classmates, like me, were clueless about what they wanted to do in life. After graduation, my classmates would often take a year or two to Explore. This often meant traveling, volunteering, or working at a coffee shop–you know, things you do while you figure out what you really want to do. Ironically, after a few years of this, people often seemed to end up in corporate jobs anyway.
This was not going to work for me. I was tired of being broke, and extending my financial and career insecurity in the name of Exploration was not appealing.
So I decided to do the opposite of my classmates. That is, I would get a sellout job straight out of college. I would pursue a healthy paycheck and work experience. Then, after my requisite 2-3 years, I could have my soulful post-college Exploration year.
I took a job at a small New York City management consulting firm, where I worked for 4-12 months on projects all over the country. It turned out I had a knack for business, and and my sellout job ended up being pretty great. With a little maneuvering, I turned a job that would bore some people to tears into a fantastic adventure. I eagerly joined unpopular projects in unsexy cities, and I'd spend evenings exploring each city's unique features. I moved across the country a couple times to be closer to clients. When my firm was hired for a year-long project in Eastern Europe, I volunteered to relocate for the duration of the project. My bosses loved it, since having me based in the client's city would save money and time, and I could work more closely with our client. On weekends, instead of backpacking through Europe on a shoestring, I was able to leverage my Eastern Europe home base and New York City paycheck to travel in style.
The choice to work in a corporate environment certainly required sacrifices. I worked long hours, and my social life suffered. The work was sometimes stressful and dry, and I wrestled with the fact that I was not tangibly contributing to the betterment of the world. But I kept sight of the fact that this was part of my plan to finance my post-college Exploration, and in the meantime, I enjoyed pursuing an unconventional life through my job.
I saved diligently. I maxed out my retirement plan. I bought an investment property. And then, when the time was right, I quit my job. Now, I'm fully entrenched in my Exploration year. I feel like I'm fresh out of school with a world full of possibilities, only now I have 3 years of solid work experience, a retirement account, and a professional network. Doing things backwards certainly can have its rewards.
While not everyone has the option of getting a high-paying job, traveling the world, and then quitting to follow their passion, the fundamentals of this path are applicable to anyone graduating from college, hoping to pursue an unconventional life:
1) Be realistic. Realize that whatever you do, you'll need to pay bills from day one. Learn ahead of time what those bills will be, and find a way to pursue your passion while taking care of everyday living expenses.
2) Value self-sufficiency. Your parents have supported you for decades, and I understand the temptation to accept their financial help. But see if you can stand on your own two legs now, even if it means taking a job that isn't your dream. You'll learn more about how the world works if you make your own way.
3) Be opportunistic. Always have your eyes and ears open for opportunities, whether professional or personal. Keep your definition of success fluid so you're open to anything.
4) Keep your cost of living low. The larger you live, the harder it'll be to quit your job when other opportunities present themselves.
5) Stick to your goals. If your plan is to take a 9-to-5 job while working on your startup at night, do that.
6) Avoid indecision paralysis. Big decisions are hard. But not making a decision isn't an option in life–if you don't choose, then the world chooses for you, and the outcome is rarely very good. So jump in, and start living your life.
Learn how to negotiate a severance with the award-winning book, How To Engineer Your Layoff by Financial Samurai.
Updated for 2015