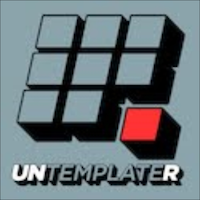 Most of us know the feeling of being in our 20's and invincible. Heck, I'm still in that age group. We want to believe the life that lies ahead is our open canvas.
But I've already learned a few things about pitfalls to avoid as we swing through our 20-something years. And there are many… Recognize any of these bad boys?
Believing you're above principles. Mantras like "spend less than you earn" are not just a saying. For every month you violate these principles, you will spend two paying your way out. Don't ignore the basics of personal finance.
Making big purchases too early. I understand–you just got out of college and you want to make a big statement. Kids aren't on the scene yet, and it's very possible that you're single. That hot-rod Mustang is looking mighty fine…
Not respecting the power of time. When it comes to the power of compound interest to grow your retirement savings, every year…scratch that; every second you waste has huge impacts on your final balance at retirement. What are you waiting for?
Limiting your flexibility. Having a goal to focus on is great, but the world today requires you to keep a reactionary mindset. Don't limit your flexibility by sticking to a 20-year-plan that's carved in stone.
Letting "fun" be the deciding factor. Chances are, you made decisions in your younger years with a simple question–"How much fun is this going to be?" If you keep doing it, your money's just going to run out.
Spending reactively. Your car breaks, you fix it. The tax bill comes due, you borrow money from grandma. There is a better way–be proactive with your spending (fix and maintain things before they break) and plan for irregular expenses (with a budget).
Over-insuring. If you're single with little debt, why are you carrying $250,000 in life insurance? What about your vehicle's liability insurance? $30,000 in renter's insurance when you barely own anything? Keep it in check.
Working reactively. What will be will be…I'm just here "for now." That's the attitude of many Gen Y workers, and it pisses me off. Not because you lack direction, but because you drag the whole company back with your care-free attitude.
Not budgeting. Budget is like the 6-letter word that melts the brains of most 20-somethings. Do it anyway. It is the only way to know right from left when it comes to where your money is going. Checking your bank balance only works in college. Trust me.
Going into marriage with financial secrets. Many of you are getting married in your 20's. Don't go into what (should be) the rest of your life with financial secrets. You're just waiting until that can of worms gets opened up and dropped on your head.
Locking yourself out of future options. It's foolish–no, it's absolutely downright crazy to do anything that limits your options in the future. All right, so sometimes we have no choice–we have to sign that contract, or we have to take out that loan. Limit the have-to's and think long and hard.
Neglecting care of assets. If you don't take care of your car regularly, what do you think happens? Sure, it runs fine for a while. Then the thing blows up in your face. Most older people know this–unfortunately, us 20 somethings are still fairly naive.
Not building an emergency fund. Please let this be the first thing you do when you get out of school. Better yet, do it while you're in high school. A friend of mine amassed $20,000 while in college (that's savings, not debt) by being downright smart (and cheap). When money got tight in grad school, that was his saving grace.
Getting too focused on the tools. If the methodology is solid, it doesn't matter how you do it. There is no magic tool to "fix" your money if you don't understand the basic principles of what you're doing. If something's not working, go back to the drawing board, not to the latest software release.
Assuming income will rise indefinitely. Ahh, yes. We are young, and we are smart. And the older we get, the more experience we "pack on" to our resume, and our income will follow along. Until, of course, we get laid off or fired, or decide to switch careers, or a multitude of other factors we can't possibly predict. Never plan for future income. Promise me that much if nothing else.
I've fallen for many of these pitfalls myself. Learning from the mistakes of others is not a weakness–it's the smartest thing you can do for yourself.
Do you have a favorite pitfall from your 20's you'd like to share?
RECOMMENDATIONS
Looking for affordable term life insurance? Check out PolicyGenius, an independent insurance broker that is revolutionizing the way we shop for life insurance – for free! You need life insurance if you have dependents or debt. Chances are high that if you currently do have life insurance, it's not the best policy for you. PolicyGenius provides unbiased advice on more than 25 A-rated top life insurance companies they have thoroughly researched and vetted. Because life insurance prices are regulated, you don't have to worry about not getting the best deals. PolicyGenius helps you compare the best quotes all in one place. I've met the CEO, Francois de Lame in person in NYC and strongly believe in his business
Need affordable health insurance fast? Take a look at the plans offered on Agile Health Insurance. They offer term coverage for as little as $1.50/day with premiums up to 50% less than Obamacare (ACA) plans. There are no lock-out periods so you can enroll any time of year, get immediate approval and get coverage in as little as 24 hours. Agile Health Insurance also offers broader doctor networks than most Obamacare plans and has customizable options for dental and discounts on prescriptions. Find a plan that works for you today.
Need the best auto insurance? Check out eSurance online. They have the best auto insurance rates on the web. Auto insurance is the #1 expense besides your car payment which you can control reducing.
Updated for 2017 and beyond.