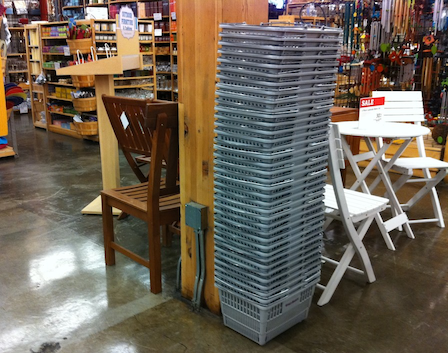 Don't believe media schadenfreude as they drone on about how we aren't making or saving enough money to live a comfortable retirement. You and I know that there is more wealth out there than people are led to believe. We live in America, where anybody with a vision can make it a reality and make boatloads in the process. We realize hard work and persistence are necessary for success. As a result, we will likely all be successful, but with one big problem. We'll have too much money when we die.
Is it really a problem of having too much money upon death? In some customs, paper money is burned so that it can follow you to heaven. In other customs, one's wealth can be divided uncontentiously among surviving kin. Having too much money when you die is problematic for many reasons.
You could also end up with too many assets when you die, which will also have to be divvied up amongst your relatives. For example, if you have a nice boat sitting at the marina, it becomes part of your estate when you die. Your children will then likely sell the boat and keep the money, but there is so much more that can be done with this asset.
THE PROBLEMS WITH HAVING TOO MUCH MONEY WHEN YOU DIE
* Hoarding. Having too much money when you die is a disease. It means that you didn't spend enough while living or use the money to help someone else. Of course, you'd rather have too much money than too little money so that you live a comfortable retirement and don't run out. But, if you have gobs and gobs of money when you die, you severely underutilized your abilities to do good.
* Wealth Inequality. Maybe your kids and relatives deserve everything. Or maybe they are already wealthy and your money could have been used to save a local shelter from shutting down. Who knows. But, what we do know is that you could have done more to help balance wealth inequalities. The government's new proposal is to tax estates worth over $5 million a 35%-45% rate. The estate tax is affectionately know as the Death Tax, whose purpose is to redistribute wealth through government programs. Ideologically, this is the right concept. The debate lies in how much should be redistributed.
* Lost opportunities. Think about all the things you could do, or the fun you would have if you spent more of your money while living? Did you decide to save $30,000 for a rainy day that never came instead of taking that 6 month cruise around the world with your spouse? It's too late now, because you're about to die and have no more energy. Utilize your money for experiences.
BUILD A "WHAT THE F" FUND
Most of us will die with too much money. You are already maxing out your 401K and hopefully are saving some more on top. And if you don't have a 401K, you're saving much more than 20% a year because to not do so would be irrational. That said, live a little! Take a look at your budget and rework it to include a WTF Fund. Your WTF Fund is in addition to your vacation fund or any other fund you have. The WTF Fund is soley used to spend on WTF experiences and things, such as taking your loved one on a last minute trip to Hawaii. Totally uneconomical to book last minute, but WTF!
With money left over after 401k and savings, allocate 5% to your WTF Fund and spend it EVERY YEAR. Otherwise, you'll end up hoarding your WTF fund as well! Remember that there is no end to the ability to make money in America, but there is an end to our lives.
You don't want to look back 10 years from now and say:
"WTF! Why didn't I spend that $200 bucks to go on that jungle excursion in Peru since I was there anyway," or
"WTF! Why didn't I just pay the $50 bucks so I could go see Rome by open double-decker bus," or
"WTF! Why didn't I just spend the $180 for a dinner for two at La Maison Blanche in Paris to experience the view," or
"WTF! Why didn't I just spend a little extra for that Audemars Piguet Royal Oak watch that will last me a lifetime and let me pass it on to my kids, than this dinky fake," or
"WTF! Why didn't I pay up for the custom wooden windows and Brazilian cheery wood floors rather than get aluminum and laminate floors."

Super savers of the world, have no regrets! Your determination is admirable. Just don't forget what you are saving for!
Cheers,
Sam