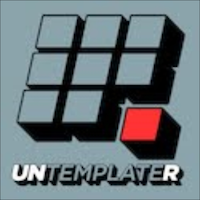 This site has already seen a great post on the basics of personal finance.  As the article explains, its all quite easy.  However, the one challenge that faces all of us personal finance masters is balance.  We can max our retirement accounts, we can save over half of our income, we can even live on a budget that is so tight we know where every dollar will be spent throughout the course of the year.  BUT, and that's a big and bold "but", there comes a time when you just have to forget about being responsible, and just let loose and tell your finances to "Suck it".
How will you know it's the right time to throw caution to the wind?  Well, I can't tell you with absolute certainty.  I will venture a guess that the timing will likely be a moment that will appear as quickly as it will fade, where you look back and say "why did I just blow that money?"
For me, I rarely covet.  On the other hand, I certainly do allow myself whimsical decisions.  I shall use my most recent "why did I just do that" moment to orchestrate my point.
Case Study: Booze, Women and Dances = Empty Wallet
On a recent trip into New York City, I found myself with close friends in their home town.  Well, what do guys do when they are hosting someone?  They look for the closest gentleman's club.  (You may be asking yourself, "Why the hell is Brian telling us about this?"  Well, J. Money so amazingly outed me already on twitter and maybe it will explain more why girls don't talk to me.)  So, being a frugal guy, I walk into a strip club with the attitude of "look, but don't buy" (for those never have been, I am not buying people, just dances).  However, one's best intentions are rarely good enough when you mix age old friends, booze, and hot women.  After a while, I ended up giving in and spent a ridiculous amount of money on alcohol, dances, and just overall male debauchery (or douchebaggary, however you choose to see it).
After leaving the club, I started to add up the total cost of the night in my head.  As the bill went in excess of $200, I started to get a knot in my stomach.  My thought process went like this:
I can't afford to be throwing away this money
I am already close to being over budget for the month as it is
That $200+ could be over $5000+ in 30 years if I put it in a retirement account
Luckily, I have some great friends.  One of them must know me too well as he pulled me aside and said, "Did you have a good time?"  My answer was, "Yes, of course".  He responded with the truest thing I had heard all night, "It was worth every penny then."  The money that I worked so hard for was gone in just moments, but in those moments, I certainly had a whale of a time with some of my favorite buddies.  The memories I will have of a wild night spent on vacation will last a lifetime, and are priceless in my mind.
Letting Loose
Now, everyone's spontaneous or planned splurge isn't going to be something of almost no value, such as buying dances at a gentleman's club.  Maybe for you its getting a massage, or buying a new pair of sneakers, a new purse, or even a quick weekend getaway.  Without a healthy dose of these things, we will forget why we are on this earth, to live.
Life is so short, and sadly, can be taken away on a moment's notice.  Yes, be smart with your money, but don't forget to spend part of your 20s and 30s being reckless, foolish, wasteful and giving the middle finger to your finances.  The stories you will have in your 40s and 50s are going to be much more entertaining.
What is the story of your most recent spontaneous splurge, and how did you feel about it afterwards?