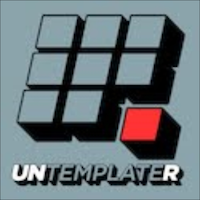 If there's anything I've learned over the years, it's that people sure like to complicate things.  They do it at their jobs, they do it at home, and they certainly do with with their finances.  In fact, I've come to realize that there are 2 very different types of people out there – the ones looking for that magic bullet (a hot stock pick, the secrets to winning the lottery), and the others who genuinely want to better themselves. The people like you and I who actively seek ways to increase our financial knowledge, just like we're doing here online 😉
You see, managing your finances is actually pretty easy. There are certainly products out there that require professional attention, but the fundamentals behind keeping more money in your pockets is simple. Here are 3 of my favorites – all of which you've probably heard before in some form or another:
Spend less than you earn. This has been written about in hundreds and hundreds of books over hundreds and hundreds of years, and to this day it still remains just as true. And guess what? You totally understand it right?  Whether you listen to it, now, is a totally different story.  But I promise you this – you always spend less than you make and you will never go into debt. It's mathematically impossible.
Save 10% of your income. Another favorite among us finance people.  Who'd ever debate that saving 10% of all your money hurts?  If you could go back in time and follow this, how much wealthier would you be right now?  Seriously, imagine if you saved 10% through all those crap jobs in high school, college, and even the ones you're holding right this minute.  And that's not even counting any birthday money or other financial presents you've received over the years.
Track your spending. All you need is a few receipts, some paper (or online tools like mint.com) and you record away!  It's annoying, but it certainly isn't hard.  And quite honestly it's one of the most important things you can do to get on track. If you don't know here your money is going, how can you keep a budget? You'd be amazed at the things you'd find if you actually sat down and sorted through it all. Even doing it just ONCE can make a difference.
I could go on and on here, but I think you get the point 😉  Financial management is one of the easiest concepts to understand.  It's the game plan and motivation that people usually struggle with!  That, and the fact that we see 10,000 ads a day subconsciously reaching for our hard earned money.
So make a stand today, and DO something about it! Promise to stash away more money every month.  To track your spending and work on the ares that need the most improvement. At the very least, spend less than you earn!  Any one of these will put you on the fast track to financial freedom – you just have to start.