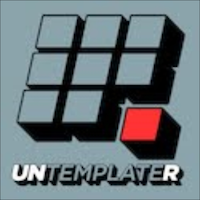 Editor's Note: This is a guest post by Sachin of Wealth Advisors.
It's an interesting fact that major success is based on talent far more than qualifications. The world's richest people are in many cases self made billionaires. They know their basic stuff very well, but they've also targeted areas where they have real talent. Like artists, they find their mediums, and develop them. Wealth management, wealth creation, and wealth philosophy tend to be based on nuts and bolts approaches, not the individual flair which separates the ultra- successful from the merely profitable.
Principles of individuality
Everybody is born different. Everybody's brain is hardwired differently. These are physical facts. You are yourself, and there's no point in trying to be somebody else.  Everyone has different affinities for different subjects. One person sees rocks where another person sees a way of making billions.
The fact is that people's logic and inspiration mechanisms are tuned to some things and not to others. The great pianist is a lousy plumber. The fabulously brilliant stock market trader may or may not be able to change a light globe. The logical fallacy is the theory that simply because you've been trained to do something, you'll do it well. You'll do it better than you would without training, yes, but brilliantly?
Individuality is your primary resource. The areas where you have the strongest skills are by definition where you're most competitive, and most receptive to your own talents. It's no surprise whatsoever to see that talent beats drudge-level business. Inspiration and aspiration tend to be based on your higher brain functions, not on the zombie- level "How To" mechanisms.
Identifying your talents
Henry Ford started as a jeweller. Bill Gates was a business school dropout. Their success came from strong understanding of their best skills in relation to business.
A questionnaire:
What do you always enjoy doing?
What are the areas where you seem to be able to see things as obvious, where others get lost?
What are the things you always do well?
In what areas are you really confident about your abilities?
The answers:
1.    The things you always enjoy are also the things you find effortless. You could do them for decades, and not raise a sweat.
2.    The areas where your logic is better than others are the areas where you have real talent.
3.    The things you always do well are your real skill sets.
4.    Confidence means you'll definitely do what needs doing, and do it well.
Behavioural comparisons
Now, compare your skills, interests and talents to everything else you do:
The things you enjoy are disproportionately valued. You naturally put a higher value on them than other things.
The areas where you think better are your preferred working environment. This is where you need to be, to function well.
The best skills check will show a huge gap in potential for achievement and actual achievement.
Confidence is inevitably a comparative performance measure.