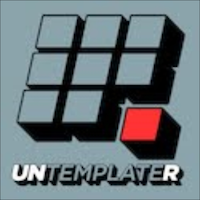 I am sure all of us loved the article by Seth Elliott where he explores the exiting pathways which can make us rich easily. He explains the arena to look for in order to get money. But the journey of getting money is not all. Suppose you have a steady flow of income but have not yet considered the importance of savings. Do you think only getting the money will help? Then you are wrong.
The step that immediately follows is 'how to save the money' you get from various sources. In order to have a settled debt free life in the future it is very necessary that you plan it the right way. It may be the case that you are earning like anything but that would not help until you know how to save it. Therefore it is time that I pass on some information on the ways of saving money so that it makes a complete circle. Check it out:
Calculate your total income if you have multiple income sources.
Maintain a sheet where you can jot down your entire basic expense list. This will help you in keeping track of where your money goes.
Make a list of your short and long term plans and try saving accordingly. It is comforting to save when you know what you are saving for. Fix your aims and then get into action.
Use a separate savings account where you can put your savings separately. Try not touching the account for your regular expenses. If there is an emergency, then yes it can serve as your backup. Better still your friend in need. But remember to fill up the blank when you are in a better position.
The day you get your salary or your business portion, put aside an amount for your savings account. I remember, as a kid my father bought me a piggy bank where I used to put the pennies that I could get from him now and then. At the end of a month, to my surprise the amount saved was capable enough of buying me a doll. The moral of the story my dear friends is that you never realize when you save a little amount. At the long run when your account is heavy with those little amounts put aside, you will be on top of the world.
At times you may get hold of some extra money in the form of bonuses, rebates, overtime payments or maybe lucky enough to profit a great deal on your business. Make sure that you deposit the whole or the major part of it into your savings account.
Put a check to all your expenses. That is the best thing to do. Stick to homemade foods as far as possible; occasionally celebrate with your family by having food outside. This will save you a considerable amount of money.
Try shopping at places where discounts are offered. There are lots of shops where you get clothes at discount prices all over the year. Search for such stores and get done with your apparel shopping out there. But keep it in control of course. Do not go on a shopping spree if you do not need them.
Walk to places nearby instead of driving a car or riding a bike. Both of them will cost you something or the other. If your work place is nearby prefer to walk. This would not only save you the cost of the fuel but also keep you healthy and fit.
The most important of all perhaps is to keep a check on your credit card expense. Use cash instead of credit cards whenever there are some dealings. This helps you to keep track of your expenditure and that controls your spending habit. Credit cards are the ultimate culprits that lead you to debts which is a sad business altogether. And I sincerely wish my readers to be safe from the clutches of debts.
The problem lies in the fact that we do not think before we act. Some are misguided by the fact that a low income source can be of no help. No, it is not true. Even if you manage to save a few bucks, that is a big deal. What you need primarily is the interest to save in order to fulfill your dreams or to get out of loans and debts. It may be a slow process but it is definitely effective. But it can hardly be effective if you continue thinking of starting to save at some point of time. It is better to start off with anything you have than to keep on thinking. It is now or never!