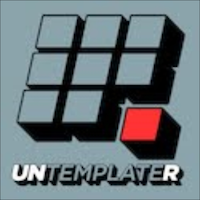 Most people see creativity as something centered on the arts–whether that's design, writing, drawing, music, or other endeavors. They rarely apply it to the more technical aspects of their lives, like money.
For whatever reason, money is seen as "static," as something that has to be learned from others or applied through systems, rather than figured out creatively.
I don't believe creativity has boundaries; if it does, they are set only by our brains in order to avoid trying to reinvent the wheel with every mundane activity we do. But a little creativity can go a long way with money, when applied the right way.
When you're money-creative, you can do things like:
Create a custom Excel template that projects your checking balance and shows your net worth over the last 26 weeks.
Devise a savings plan that transfers $20 every time you watch a TV show. (Try it; you'll watch less TV and save more.)
Discover that calculating and looking at the daily interest cost of your debt makes you really want to pay it off (thanks to Baker for this tip).
Figure out that individual HSA-based insurance is actually a better deal for you than your emplolyer's group plan.
Yes, it's true that money is governed by certain principles (spend less than you earn, etc.). But equally true is the reality that everyone's situation is uniquely theirs. Trying to apply someone else's money systems or philosophies blindly can lead to a lot of frustration and disappointment.
Here are a few ideas for boosting the money creativity in your own life:
Set aside regular time with your money that isn't planned for bills or balances. Target little-seen components of your financial picture.
Think of something that bugs you about your money systems; something not quite perfect. Brainstorm various ways to improve it. Don't aim for perfection, but try to make it stellar.
Think about the basic areas of finance: spending, saving, earning, etc. Think about more specific sub-areas. Tackle each one independently–what can you improve?
Set artificial limits. It's often said that a crisis breeds creativity–why not create your own? Imagine your income is cut in half, or your brother calls needing $10,000. What's the most creative thing you could do to make it work?
Read, talk, and observe. You can learn a great deal from others, and it might spark a few ideas of your own.
You can't spend your whole life reinventing the wheel, but from time to time it pays to stop and re-configure how you approach things. It'll keep you honest. Good luck!