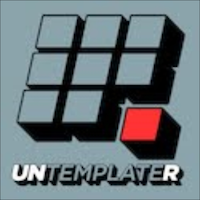 Creating a sustainable lifestyle is not only about giving you peace of mind, it's also financially wise. The sustainable part is not necessarily about being eco-friendly (but it's a side effect sometimes), it's about having a lifestyle that doesn't have constantly having to upgrade.  Keeping up with the Joneses can wreck your monthly cash flow and put you into a position of taking a job just for the money.
Avoid unnecessary debt and heartache by channeling your finances towards people, experiences, and things that matter to you. I want to share some things that we've dealt with personally and what has helped us. I'm hoping that you share some of your thoughts and perspectives later in the comments.
Managing Gadgets and Reducing Impulse Buys
I admit it- we love our gadgets and we find many of them to be convenient. The problem is making sure we don't buy things that don't really matter to us and/or are just redundant technology.
It doesn't sound like much, but you save money and reduce the clutter of your place by avoiding impulse buys.  There are some things you can do to reduce unnecessary expenses, whether it's gadgets or other big purchases.
We've learned to analyze our purchases and see if they are helping us or if they are a financial and/or time burden.  I think you'll find that you can cut back on unnecessary purchases by taking a few moments to reflect. You can start by asking yourself some questions.
Why am I'm buying this?
How often will I use this?
Are there any recurring bills associated with the new gadget?
If so, how will I adjust my budget?
How much you can save? With an iPad (32 GB w/ wi-fi) around $599 and a new Droid Incredible going around $199.99, you can cut back on expenses significantly.
Evaluate Your Transportation
Many of us are connected to our cars emotionally. When my car finally died a few years ago, I looked around for a replacement. My plan was to get something affordable.  Looking at my college student income, I should have focused on finding a car that I could purchase with cash. Instead I let peer pressure and competitiveness with my coworkers and some classmates get the best of me. I found a used car at a dealership, but it was too much for my income at the time.
Not having car payments would've helped me financially, but also not pressure to increase my work hours to keep up with the payments and insurance requirements. I could've had more time to focus on my studies. While I did fine grade wise, I could've relieved myself of undue stress.
I'm happy to no longer have car payments and I now put aside some of the money saved into a car replacement fund.
How much you can save? With a third of cars driven having a car payment of $475; this is a huge savings. You also have to consider the amount of leeway you have with insurance coverage when you own the vehicle completely.
Finding Your Lifestyle
I've shared some of my thoughts, I'd to hear your take. How do you handle big expenses in your life?
RECOMMENDATIONS
Looking for affordable term life insurance? Check out PolicyGenius, an independent insurance broker that is revolutionizing the way we shop for life insurance – for free! You need life insurance if you have dependents or debt. Chances are high that if you currently do have life insurance, it's not the best policy for you. PolicyGenius provides unbiased advice on more than 25 A-rated top life insurance companies they have thoroughly researched and vetted. Because life insurance prices are regulated, you don't have to worry about not getting the best deals. PolicyGenius helps you compare the best quotes all in one place. I've met the CEO, Francois de Lame in person in NYC and strongly believe in his business
Need affordable health insurance fast? Take a look at the plans offered on Agile Health Insurance. They offer term coverage for as little as $1.50/day with premiums up to 50% less than Obamacare (ACA) plans. There are no lock-out periods so you can enroll any time of year, get immediate approval and get coverage in as little as 24 hours. Agile Health Insurance also offers broader doctor networks than most Obamacare plans and has customizable options for dental and discounts on prescriptions. Find a plan that works for you today.
Need the best auto insurance? Check out eSurance online. They have the best auto insurance rates on the web. Auto insurance is the #1 expense besides your car payment which you can control reducing.
Updated for 2017 and beyond.