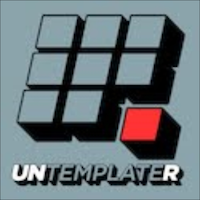 Last time I wrote about finding your passion and improving your finances. Sometimes, though, you can't immediately get started on making money from your passion. It means you have to adapt and develop a savings cushion that can help you make the transition.
Getting a side job can be a stepping stone towards your goals. The problem is that getting a second job, even part-time, can be stressful without any real financial rewards. You have to dig to find opportunities to that can help you get ahead.
Practical Example of a Side Job
A reader had asked that I'd be more specific about getting some extra income, so I wanted to share a side job that you can build your freedom fund. If you're looking for something temporary, you should consider working for 2010 Census.
Work schedules for census takers typically include from 20 to 40 hours of work per week. This is temporary positions, but the pay is pretty good. Depending on the area that you work in, you can starting from $10.75/hour to $18.75/hour. If you work 20 hours a week, you can serious pay down your debt or build up your emergency fund.
Did you know that you get paid for training and you get reimbursed for mileage when working for the census? That can really accelerate your financial goals.
Census 2010 Job Qualifications
If you meet some of the basic requirements, you may want to consider applying for the US Census.
You are a U.S. citizen.
You are a legal permanent resident, or non-citizen with an appropriate work visa, and you possess a bilingual skill for which there are no available qualified U.S. citizens.
You are at least 18 years old.
You have a valid social security number.
Visit the Census 2010 site to see the http://2010.census.gov/2010censusjobs/help-and-faqs/.
Call your local census bureau office to schedule an appoint for testing. You can also download the application ahead of time if you want. When you take the test, you will also be filling out an I-9, so please bring the proper identification. You can use the practice test that the Census has provided on their site to prepare.
Using Side Income to Reach Your Goals
Now that you have some extra income to spare, you have to really examine what's holding you back from your passion so you can allocate the money wisely.
"I have too much debt": Pay off as much as you can, so you don't have to work overtime to keep up with bills. Give yourself some breathing room.
"I can't quit my job. I need the money and the health insurance": Don't quit your job (yet). Focus on building an emergency fund.  Shop around to see if you can find affordable health insurance when your business does take off and you need health coverage to tide you over.
"It's expensive to start a business": Honestly it's a lot cheaper than I thought. You can start a mini business and grow it slowly. don't worry about business cards or fancy websites.
"I don't have the business skills to pull this off": Did you know that many community colleges offer affordable entrepreneurship courses? Professors are very  supportive of students applying what they learn and you can gain a valuable mentor.
How About You?
How are you working towards your goals? Do you have any tips or thoughts on the process?