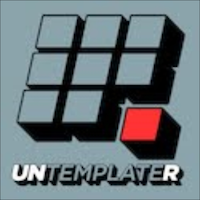 Balancing work and enjoying life doesn't have to be a struggle. You can start by creating an income stream from a passion of yours. With some time and effort, it could grow into your main income. I have found that by starting out as a side income, you give yourself permission to experiment and try out new ideas compared to experimenting with your 'main' job.
Some Work Ideas to Consider
We each have our own passions and talents. It's not as hard as you think to start making some money doing something you enjoy and fill someone else's need. I accidentally discovered that freelance writing has filled a need with something that I absolutely enjoy doing.
Some people think that to make money you HAVE to have some online venture, but that's not the case. It can be something that you'll do out of your home.
Where do you start? Here are some ideas:
Cleaning Offices or Houses
Repairing from Your Garage
Landscaping
Web Design
Moving
Bookkeeping
Crafts (Crocheting, Knitting, etc)
Hairdressing
Pet Grooming
If you don't know if a particular job is really you passion ask yourself if you have to work at this day and night for the next year or two without making money, would you stick with it?
How will you use the extra income?
If you have money coming in with from your passion, where do you allocate the money? You have to ask yourself where do you want to start off:
Build an emergency fund of 3 months?
Pay off all credit card debt?
Save for a vacation?
Take classes to grow more proficient in your skills?
I can't decide for you because this is your life, your passion. You have to decide how you want to use your money.
What I will do next is consider two of those options that I would explore first.
Choosing Between Savings and Debt Reduction
If life were purely based on numbers, then paying off my debt immediately would be the way to go.  The problem with that reasoning is bad stuff happens when you least expect it. If you're putting every last dollar into paying down your debt with no savings set aside, then you're leaving yourself financially vulnerable.
Bad events keep you in this cycle. How do you solve this? Create a emergency fund for the most likely scenarios you would encounter. How much you should you set aside for this account? That depends on your circumstances. Dave Ramsey suggests $1,000, but I think this is really based on your personal circumstances.
From there, pay your debts down while saving a small percentage into your savings. You'll build your cushion up, but still pay your debts faster.
Your Thoughts
What about you? What is your passion? What are your financial goals?