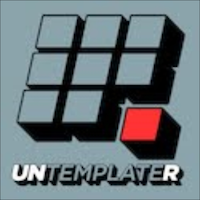 We filed our taxes back in February and received our federal tax refund back via direct deposit very quickly.
Our refund was large.
Much more than I expected.
And it didn't bother me one bit.
Large Tax Refunds Used to Really Irritate Me
As in makemesomadIcouldscream.
I hated giving the government my money as an interest-free loan. I wanted to have that money in my pocket working for me rather than working for them.
Last year during tax season I had this to say:
The middle of the spectrum — the black line — is owing $0 additional in taxes and getting $0 back as a refund. This is the best result possible because it means you haven't loaned the government your money for free, but you also don't have to come out of pocket to make up the difference. All the money you put in your bank account and spent throughout the year is yours to keep.
I still love that thin black line. But now I realize it is practically impossible to reach.
Large Tax Refunds are Still Dumb
Don't get me wrong. I still think getting a $5,000 refund back from your tax return is incredibly dumb. You're still giving control of your money to the government until you file your return.
(Might I also add that you are trusting you'll actually end up getting the money back before the Treasury defaults on everything… but if that happens I'm sure we will all have greater problems than getting our tax refunds back!)
As I wrapped up my taxes this year and discovered we would be getting a larger than expected refund I had to stop myself for a minute. Even though I let the government borrow a lot of money for free… was the impact that significant?
Calculate Interest Lost to Tax Refund
Running with this example, let's say you ended up with exactly $5,000 coming back to you from the federal government. What sort of financial loss have you experienced in interest lost?
The easiest calculation is just to take the entire balance of $5,000 and multiply by whatever rate of return you could have earned during the year.
$5,000 in…
your ING account (1.10%) = $55 in interest
a solid rewards checking account (4.0%) = $200
Vanguard's Total Stock Market ETF (returned 30.12% in 2009) = $1,506
Wow. That looks like a lot of money.
Reality? The above numbers are meaningless.
Most People Wouldn't Save Their Refund Throughout the Year
Let's say the government decided to give your refund back to you, but in monthly payments rather than a lump sum. Instead of getting $5,000 you would get $416.66 for 12 months.
Sounds great, right?
The truth is most Americans out there wouldn't be diligent with saving that refund throughout the year. The money would be innocently and quietly spent every month. Very little of it would be set aside for goals, retirement, or traveling abroad.
That's not good.
In other words not only would you miss out on the big tax refund, but you would blow the money during the year and also miss out on the gains you could earn from having the money in a savings or investment account.
If you receive a massive tax refund I believe you are more likely to do something productive with the unexpected "windfall". You'll save it or pay down debt.
In fact many people I know have extra money withheld from each paycheck just for this purpose. (It's kind of like setting up direct deposit to take some money out of your paycheck and put it into a savings account. Out of sight, out of mind. Except in this case you don't control the account the money is sitting in.)
Alright readers, what's your stance? Do you like getting a big refund, or do you adjust your withholdings to minimize your tax refund?