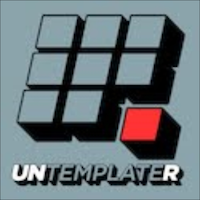 Can you honestly say you have a "money plan" after you get that diploma?
No matter what your life or income situation is, it's important to get started on the right foot. Before you can learn how to Untemplate, you need to discover the basic principles of personal finance. Don't worry, it's so much easier than it sounds.
Take an entire month to do each of the following steps. In one year flat, you'll have the foundation for the rest of your successful financial life. My descriptions are brief, but a simple Google of what I'm talking about will yield you hundreds of resources.
Let's go:
Month 1: Organization, Accounts & Floating
"Floating," or things you must do to avoid killing your finances while you figure the rest of this stuff out. A big example is making sure all your bills get paid on time. To do that, you need to get financially organized. Get a file, set a place aside at home–whatever you need to do to stay on top of things. Go open a checking and savings account.
Month 2: Systems
Once your basic organization is in place, decide on the systems you'll use to track your money. No worries…if you pick one you don't like, it's easy to change your mind. Go with low-cost systems initially, from free (like Mint.com) to $30-$50 (like Quicken or You Need a Budget).
Month 3: Basic Principles
By now, you should be tracking what's coming in and going out on a monthly basis. Take the third month to learn as much as you can about basic money management. There are certain principles which are tried and true–"spend less than you earn" and the concept of balance in almost everything you do are ultra-important.
Month 4: Student Loans
Most student loans will let you avoid payments for six months after graduation. Month 4 is the time to start thinking about them. That means either preparing to pay each loan, or consolidating with a single lender. Consolidation carries some benefits–a single payment, and the ability to extend and customize the loans.
Month 5: Monitoring
You're already tracking income and expenses, but this is month to start using your systems software to its fullest potential. Analyze the charts and observe month-to-month trends.
Month 6: Budgeting & Frugality
You need to set up a budget–and it's not the end of the world. There are two approaches to budgeting–traditional "limit" budgets, and envelope budgets. Either way, you'll most likely find that you don't make enough to support what you want to do. Learn all you can about frugality–how to make your dollar go further.
Month 7: Short-Range Planning
By month 6, your basics are in place and you can think ahead. Begin with short-range planning–this includes immediate savings goals (that trip next fall), irregular expenses, and boring stuff like tax planning (yes, refunds are not a guaranteed fact of life).
Month 8: Net Worth (Liabilities and Assets)
A good starting point for evaluating your month-to-month and year-to-year financial progress is to get a baseline net worth figured out. Don't worry if it's negative–student loans tend to make a big initial drag on your worth. Work on getting the number higher every month.
Month 9: Credit & Loans/Credit Score/Credit Report
Before you make any big purchases, it's time to learn about credit–how to get it, how it affects your money, and how to use it responsibly. While you're at it, get a free copy of your credit report and your credit score. Read about what affects your credit, and how you can work to improve it. Protect yourself from identity theft! Make sure to cancel before the grace period is over if you don't want to pay for credit monitoring.
Month 10: Insurance
It might seem silly to worry about what "might" happen when you're young and invincible. But when it comes to insurance, it's not always what you do, but the actions of others as well. Look into complete auto insurance, disability insurance, renter's insurance, and even life insurance if warranted.
Month 11: Income Planning & Career Management
The days of working for the same employer for 35 years are pretty much over. You'll need to plan out your potential career moves, and have a "plan B" in case things don't work out as planned. What income levels are you looking for now, and through the future? Will you need certifications and training classes?  What will it take to get there?
Month 12: Long-Range Planning
The last month is all about you--what you want to do with the rest of your life and how money will play a role. How expensive are your major life goals? Are you thinking about (gulp!) retirement? Have you ever tried writing a financial mission statement?
Ready…Set…
Whew! This should lay out a great framework for a year-long process of learning about money. Don't be afraid to use it as a rough guide and explore each month's topic in your own way. Have faith in your own ability to grasp the basics of money!