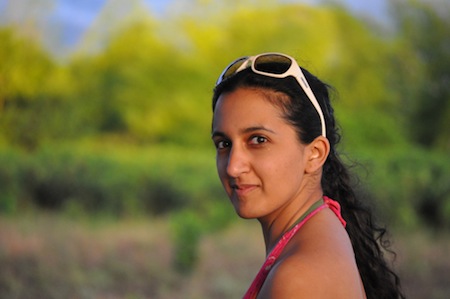 I was thrilled when the editor called to offer me a job. Already eight months out of college, I had spent the better part of my post-collegiate life toiling in the lowly intern ranks of my local newspaper for less than minimum wage, clinging to the hope that a reporter position would open up.
My job offer contained everything a respectable post-college career should: a matching 401(k) plan, health insurance and two weeks of annual paid vacation.
And yet I couldn't quit shake the feeling that something was missing. Two weeks of vacation? How could I ever explore the world with just two weeks each year to call my own?
Throughout college I dreamt of globetrotting, exploring the far-flung corners that I saw on the news. I wanted to see the Pyramids in Egypt, the killing fields of Cambodia, the Great Barrier Reef.
I originally entered journalism with the hope of becoming an international correspondent – long before I learned that achieving the coveted "foreign correspondent" status, with its company-sponsored stays in the Jerusalem Hilton, would require a lifetime of ladder-climbing.
I accepted the job, as any good honor student would. For the next three years, everything on the surface seemed great. I loved my boss. I considered my co-workers to be among my best friends. My dress code was fine with my penchant for wearing flip-flops and zero makeup.
I rented an apartment within bike-riding distance from my newsroom, cutting my commute to five minutes. I received awards from professional associations, got a promotion and even lost 20 pounds for good measure. My life was charmed.
And yet I couldn't shake the sense that I was stuck. No two-week vacation could quench that longing to see the rest of the world. I hung a map of the world in my room and studied it each night, imagining all the places I'd go.
So after three years in the newsroom, I quit. I ditched my dental plan. I sold my car and my mattress, gave away my plants, and bought a one-way ticket to Egypt. It was time to see the Pyramids.
I planned on traveling for one year; I ended up on the road for two. Without a job to rush back to, I could travel slowly, immerse myself in different cultures and take each day as it came. I immersed myself in 17 countries over the span of 25 months. (My lifetime total is now 27 countries, averaging one month per country).
I saw the Pyramids, the Cambodian killing fields, the Great Barrier Reef. I photographed komodo dragons, learned to scuba-dive and struck a kangaroo with my car (well, really, the kangaroo hit me). I rode a motorcycle across Laos and tasted wine in Tasmania. I spent a week in Jerusalem without having to climb the news ladder to get there – and although I didn't stay in the Hilton, I stayed somewhere better: with newly-minted friends.
For awhile I worried about being able to re-enter the workforce when I returned to the U.S., but job interviews have made one thing clear: I'm a standout candidate. I took a risk, had loads of adventures, showed initiative, and proved myself to be a generally more interesting person with a much broader perspective than the dozens of cookie-cutter applicants out there.
But that's irrelevant. Two years trotting the globe instilled an appetite for taking measured risks. I'm self-employed now, enjoying the same freedom and self-direction that I experienced on the road. And I encourage anyone who wants to take a risk – whether it's traveling the world, launching a business or falling in love – to go for it.
Untemplaters, what are your dreams, and what risks are you willing to take to achieve them?  Have you ever considered a mobile lifestyle?