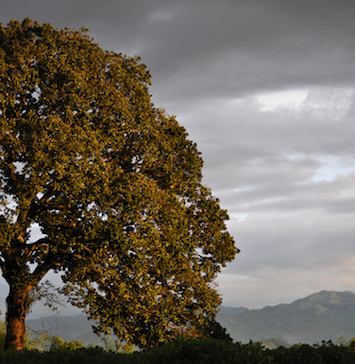 A little travel inspiration is always a good thing – at least, that's my motto.
After my most recent guest post here at Untemplater – in which I chatted about the two-and-a-half years I spent globetrotting – someone asked me to name the most fascinating wildlife I saw in my journey.
So for my follow-up post, I'd like to share some stories and photos of the craziest animals I encountered during my 17-country tour of the world. Hopefully these images will motivate you to map out your own adventure.
Platypus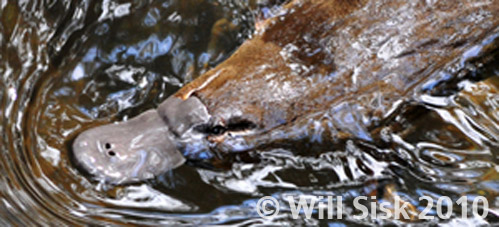 Before I went to Australia, the only "platypus" I'd ever heard about was a cartoon duck who made a guest appearance on The 13 Ghosts of Scooby-Doo. (Anyone else remember the Platypus Duck song?)
Turns out, platypuses aren't ducks at all. They're much weirder.
They're a mammal that lays eggs (yeah, I didn't know that was possible either.) They swim like a beaver, have a beak like a duck, and spit venom that's deadly to humans. What?
I saw them in Tasmania – the same place I saw another famous cartoon animal, the Tasmanian devil.
Echidna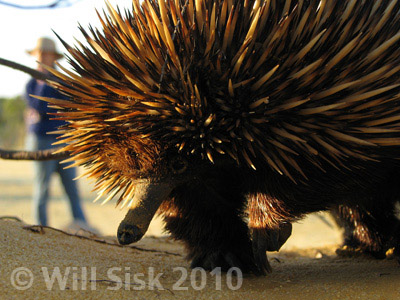 Another egg-laying mammal (who knew there were so many of these?), the echidna is covered in spikes like a porcupine, shuffles slowly like a tortoise and inhales ants and other small insects through its long snout. Like the platypus, it doesn't resemble any other creature – it shares a mishmash of characteristics from a wide smattering of animals.
In honor of how strange this creature is, the echidna is named after a mythological Greek immortal nymph who is half-woman, half-snake.
Blue-Tongue Lizard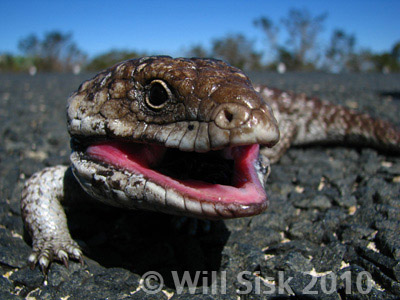 Who knew an animals' tongue would be such a defining character trait? And yet, when you see the blue-tongue lizard, you can't help but focus on how strange its mouth seems. It's captivating.
Apparently, these lizards stick out their dark tongue to scare away predators. I understand why.
Komodo Dragon
Every animal I've listed so far has hailed from Australia, and with good reason. That island nation is filled with wildlife curiosities, from dingoes and thorny devils to kangaroos and wallabies.
But to be fair to the rest of the world, I'd like to list at least one animal from southeast Asia.
No, it's not the common monkey – although those are everywhere. In fact, this creature is decidedly uncommon. Like the creatures of Australia, it has predominantly evolved in isolation on an island, making it rare in the eyes of the rest of the world.
It's the legendary Komodo dragon.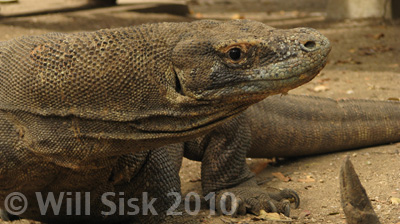 Komodo dragons look positively prehistoric – the moment I saw one, I had the sense I was staring at a dinosaur. It's a fitting comparison since they're one of the oldest living animals on earth, with fossils dating back 3.8 million years.
They're the largest lizard on earth, stretching 10 feet long, and much of their success is thought to be thanks to the fact that they're the only carnivore on their Indonesian islands. In other words: the Komodo dragon is king of its castle. Oh, and did I mention they're cannibals? When food is scarce, the Komodo dragon eats its young.
Some people speculate – but no one can confirm – that the Komodo dragon was the inspiration for ancient Chinese dragon mythology. I certainly believe it.
Guest Post by Paula Pant, the founder of Afford Anything. Paula quit her job and traveled for two-and-a-half years across the Middle East, Asia and Australia. Her blog is dedicated to the radical idea that money should never hinder your dreams.
Untemplaters, what are some of the weirdest animals you've seen on your travels?!  What about at the zoo or aquarium?  Do any of you travel to certain places specifically the wildlife?