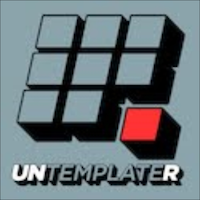 Ever since my company opened a new office in Washington, D.C. and I opted to stay in Madison, WI,  I've been asked by a lot of people how working remotely is different.  My answer is always something simple, like:  "It's challenging."  I'm intentionally vague because I don't want to tell people that I'm scared.  Or that I get lonely and feel isolated.  Working remotely is great for me, but it doesn't come without its challenges.
What I'm finding out is that finding stability as a location-independent professional is more difficult than finding stability in an office.  Stability has a lot to do with the people you surround yourself with.  It's about who you know.  Or, who you don't know (yet).  Successful location-independents are power networkers.
We all know that networking is important.  Somewhere between 60-90 percent of jobs are filled through networking.  What I don't think we talk about enough is how much networking sucks: the expensive bar tab, boring conversations, pockets full of business cards.  Is it any surprise we would rather stay at home and watch Dancing with the Stars?
I have a confession to make.  I don't attend in-person networking events unless I know that somebody that I want to meet is going to be there.  Or maybe I'll go if there is an open bar.  The circular conversations are too nauseating without liquor and you know that you're going to spend 99 percent of your time talking to someone who can't help you.  I'd rather be more deliberate when I network.
Ask good questions.
The first thing that I did when I started working remotely was I started talking to other remote workers who I thought were cool.  I didn't find them at a bar.  I found them through communities like Untemplater, and I found them through my community, Brazen Careerist.
The other thing I did was ask these people questions that really mattered to me, such as: 'Is it unethical to take on a side business?'  Or: 'Do you think my coworkers hate me because I'm not working in the office anymore? ' These are the questions that remote workers think about.
Do stuff for free.
I also did a lot of favors for people I thought were really interesting; for example, Chris Guillebeau.  A month ago, I helped him organize an event in Madison for his book tour and in return we had a cup of coffee and discussed the challenges he had encountered during years of location independence.
Another thing I do for free is webinars. I've done them with people like Ramit Sethi, Dan Schawbel and Jason Fried. In the process, I had the opportunity to get to know each one of them a little better and they've helped me out with my career too.
Doing stuff for free starts with recognizing what you're good at doing that you don't mind not getting paid for. It's an important distinction to make that a lot of freelancers ignore at their own peril. Once you figure it out though, you can can start to balance what you do to get paid versus what you do to build your network.
Getting over the awkwardness of networking.
Of course, for introverts, all of this is more difficult. Networks like Twitter help because the barrier is very low, but often what it leads to is too much insecurity work, which isn't that practical for people who have customers and real work to do. Which is why I'm telling people to try Network Roulette.
Network Roulette is online speed networking that randomly matches participants with other professionals after answering two simple questions: "What are you looking for?" and "What are you providing?" Next, participants have up to three minutes to determine if the person on the other end can help their network. After each session has ended, participants choose who to follow up with using their network dashboard.
You can do all of the things I mentioned above using Network Roulette. Of course, you still have to figure out the most important thing: How can I be more interesting to other people?
The best advice I have ever received is that interesting comes from conflict. So when you're networking, don't limit your conversations to the things that you're sure about. Reveal your struggles and let the conversation you have be the start to finding a solution.