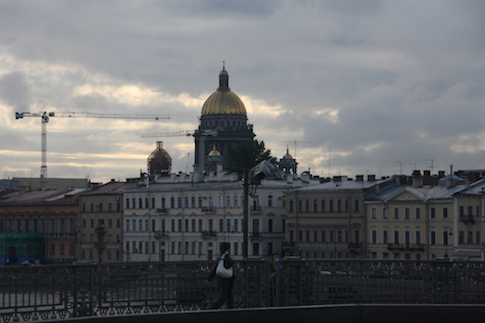 Hi! Hope your summer is off to a great start. I'm on on the road for another week or two and am squeezing in some R&R. I want to share some of my pics from the incredible St Petersburg, Russia. I always dreamed about visiting Russia after hearing my mom tell stories of her visits when she was younger. Russia is unlike any place I've ever been before, which is one of the main reasons why I love to travel! Without further ado, here are my St. Petersburg top 10 sites.
1. Peterhof
Holy smokes talk about living large. If you go to St. Petersburg you must take a tour here. It's worth the trip and give yourself enough time to explore the grounds.Everything is so grand and it's fun to imagine what it would have been like to live here in its prime.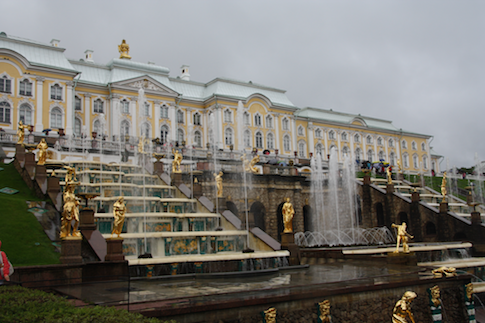 2. Church of the Savior on Spilled Blood
Scary sounding name, but absolutely not to miss. The onion domes of this church are what I used to dream about being able to see and I'm so glad I did. This church is not only beautiful on the outside, it is breathtaking on the inside. The mosaics are so beautiful my mouth was dropped open the whole time. The only downside was the insane crowds and being rushed out by my tour guide. I could have stayed in this church for hours taking pictures and admiring every inch. This is one of the St. Petersburg top 10 sites you can't miss!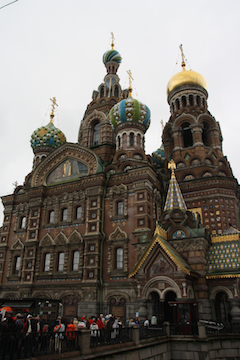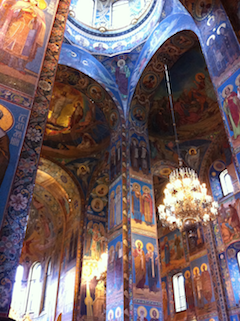 3. The Hermitage Museum
I am a big museum fan and loved the Hermitage. It's enormous and could keep any art fan entertained for days. But you can get all the highlights in a few hours if you're short on time. The building itself is a piece of art!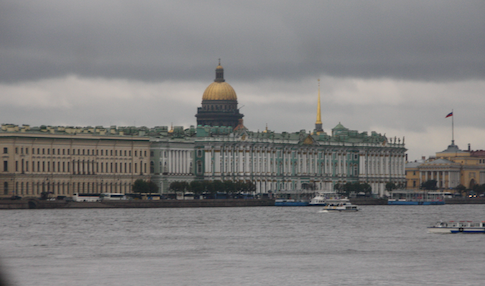 4. Catherine's Palace
Opulence abounds in this ornate palace. More gold leaf anyone? I imagined myself nibbling on all the best finger foods and waltzing around in a fancy gown as I walked through the countless rooms here.
5. Peter and Paul Fortress
There's several things to see here. There's the Peter and Paul Cathedral, the Prison Museum, the Mint, and the City History Museum. If you don't have time to stop here, you can still enjoy the view of the sparkling gold bell tower.
6. The Bronze Horseman
If you're in the area or in a bus driving by Senate Square, make sure to snap a picture of iconic The Bronze Horseman and the gigantic Thunder Stone. It depicts Peter the Great and took 12 years to complete from 1770-1782.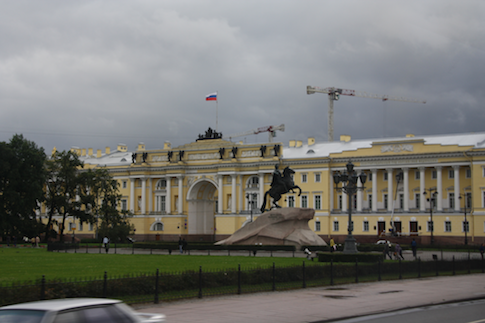 7. Count the brides and grooms
I have never seen so many lovebirds anywhere else in the world. I actually lost count of the number of brides and grooms. It is a lot of fun to see so many couples all decked out in their wedding gowns and suits posing for their photographers every day. I doubt you'd find this on other people's St. Petersburg top 10 sites, but I found this to be uniquely special. Love is in the air~~~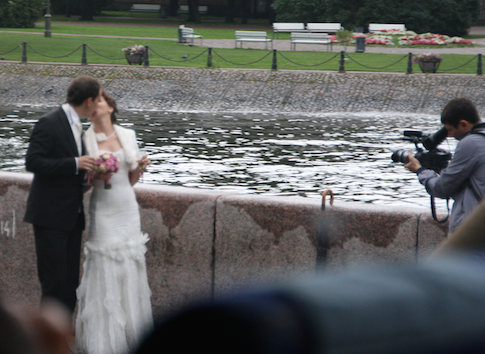 8. Matryoshka dolls & Vodka tastings
What trip to Russia is complete without going to a tourist trap to see Matryoshka dolls and taste some local Vodka? Just be aware most shop owners don't want you to take pictures inside their shops. I was able to sneak a few in when they weren't looking. 🙂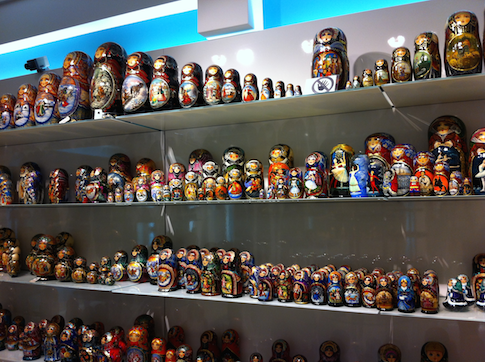 9. Take a boat tour
St. Petersburg is huge! Rest your feet and take a boat tour or at least hop on a bus. Everything is enormous in St. Petersburg and you will quickly wear out if you try to walk everywhere. There are also tram lines in the city.
10. Soak in the non touristy sites
I like going off the beaten path when I travel to get a taste of what life is like as a local. Russia is so different from anywhere else I've been to, and that was mostly noticeable off the beaten path. It's also incredibly cool seeing all of the signs in Russian too.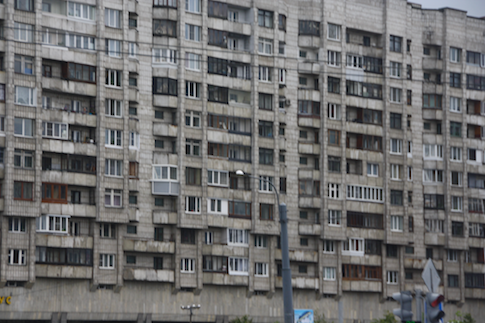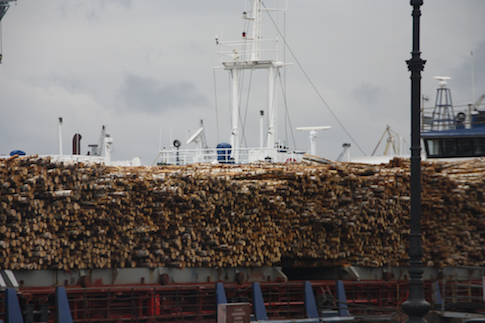 Extras:
If you have more time on your hands to go beyond my St. Petersburg top 10 sites, you should also check out
The Mariinsky Theatre
The State Russian Museum
Kizhi Island
Lazarus and Tikhvin Cemeteries
Fort Alexander
Untemplaters, have you ever been to St. Petersburg, or to other cities in Russia? How was your experience? Do you have a favorite amongst my St. Petersburg top 10 sites?
Copyright 2014. Original content and photography authorized only to appear on Untemplater.com. Thank you for reading!