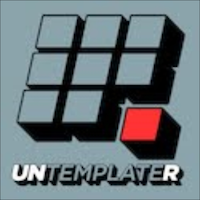 My degree is in Latin American Studies.  Even if there were a template called, "How to Use Your Latin American Studies Major," I seriously doubt it would include moving to China.  I'd never been to Asia, never studied Chinese, and never even taken a class about China.  This rather random choice has brought me opportunities I'd never envisioned.
Here's a short version of my China story.
A few days after my graduation from Berkeley in May 2006, I thumbed through my well-worn copy of Delaying the Real World – an inspiring and practical book that should be on every adventurous twenty-something's desk – and looked up just about every international opportunity listed.
Three months later, having spent the summer volunteering in English classes for recent immigrants, I started as an English Instructor at Jiaxing University, in a small-by-Chinese-standards city about two hours south of Shanghai, thanks to CIEE Teach in China.  Next, I interned in the corporate social responsibility division of the American Chamber of Commerce in Shanghai, and helped a multinational ports company with its corporate social responsibility report.   After a year and a half in China, I found myself homesick and returned to my hometown, San Francisco.
During my stint with socially entrepreneurial software startup there, I got very involved with a China-focused microfinance non-profit called Wokai.  I then decided to move to Beijing, where I currently train Chinese lawyers and reporters to use English more effectively, study Chinese with a wonderful tutor, and assist a professor with his environmental law research.  Overall I've been in China about two and a half years.
China's Growing Economy Values the Skills of Young Foreigners
If you are a native English speaker with a foreign face (yes, this sounds politically incorrect but it's true) I think you can find work in China.  The easiest type of job to find is as an English teacher.  There is also demand for the research, editing, and analysis skills honed in America's education system, though getting these jobs generally requires being here already and having significant experience in the specific field.
High Standard of Living, Despite Lower Salaries
Though it is also virtually impossible to earn anywhere near what you might earn in the United States, hole-in-the-wall restaurants, taxis, and services like haircuts and plumbing are relatively cheap.
Access to High-Level Mentors in a Variety of Fields
For me, one of the most gratifying aspects of working in Shanghai and Beijing is meeting older-than-me expats in a wide variety of fields, who have inspired me and taught me so much.  BEER (the wonderfully named Beijing Energy and Environment Roundtable) attracts a diverse crowd of engineers, NGO representatives, academics, students, journalists, and other interested people.  A good friend of mine, a journalist, commented that these people would rarely be in the same place in DC.  Gatherings like this have continually sparked my curiosity.  I don't think this is as true in China's second and third-tier cities, which have smaller expat populations.
Opportunities for Interesting Work
Through my current job, I've learned about up-and-coming fields such as China-Africa relations, patent law, and wind energy.  Conversations with my clients have challenged my ideas about creativity, success, and so much more.  I've taught specialized writing lessons for Chinese reporters for an international energy publication.  I've marketed our programs using skills I've learned through my previous roles.  The variety of challenges that each day brings is quite different from what I experienced in my short stint working in the United States.
Caveat: You Must Have a High Tolerance for Mafan
In Chinese, mafan means trouble, particularly of the bureaucratic, negotiation-requiring, time-consuming variety.  I recently returned from an urgent and unexpected trip to Hong Kong for a new visa because my application to extend my work visa was denied, despite two months of hard work to assemble the documents.  This kind of story is incredibly common.  Living here requires ample patience for guanxi-building meetings, thwarted plans, long waits, language challenges, things breaking in your apartment, and much more.  When I go home to the US, I am amazed that trips to the bank don't take half the day.  If you're a Type A personality who expects to be able to accomplish 20 things in a day, China may not the country for you.
Overall, China has been good to me.  My original decision to move here, definitely been the most random of my life, has exposed me to so many adventures and opportunities, and I'm glad to have taken this plunge.