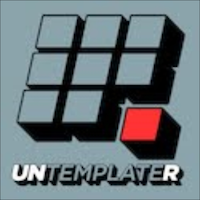 Sackcloth and Ashes
It's amazing how quickly a nice pair of shoes can wear out.
There are cracks in the soles, a small chunk is taken out of the left shoe's toe, and the pair has taken on the texture of an old saddle, used and abused in life but now slowly collecting dust in the Pony Express museum.
The dust on my shoes has been earned, though. They don't sit anywhere long enough to collect so much as a speck; the thin layer of powder that covers them is from the roads of Argentina, and it's more palpable evidence of where I've been than any stamp in my passport or immunization coursing through my veins.
But it's not just the shoes that have quickly aged these past several months.
My yellow polo shirt has small, colorless splotches along the right side that used to be red wine stains before the woman at the laundromat went to work on them. My blue button-down has brown leather residue rubbed into the left-hip area, a badge of honor awarded for the many hundreds of miles I've walked since moving to South America, leather messenger bag slung over my shoulder, gently bouncing on that hip.
My green t-shirt has tiny dots where olive oil rained down upon it from a batch of pasta I was cooking for dinner one night. My watchband has been worn down into a thin strip many different shades of brown.
My dress shirt inexplicably has a red dot right on the back, right in the center, between the shoulders. Wine? Pen? Blood? I'm afraid to find out.
Miniature Hurdles
Despite the trouble (and cost to eventually replace them), it's liberating to have an assortment of misfit possessions with me on my journey. For a very long time I was a slave to what I owned, and being able to carry these imperfect objects around – making full use of them and, GASP, sometimes not even ironing them before going out – has been a very different sort of challenge for me than simply traveling could provide.
And it's these little hurdles, the micro-obstacles that really make a journey worth taking.
It's possible to have very big, strong arms and to not rock climb very well. Rock climbing utilizes hundreds of little muscles that you seldom use and would probably never even know existed if not for the experience of trying to scale a rock wall.
If you have the chance to scale a wall, however, not only do you work out those muscles, but you are also made aware of them for the future. You can incorporate new exercises into your workout so that next time your mini-muscles will be able to handle the stress of a strenuous climb.
The same is true with my recent experiences. I never would have thought the horrible, rocky, bumpy roads in parts of South America could be so bad that they would destroy one of my portable hard drives, even when tucked away and protected by layers of stained clothing, but they did. Now I know that I should probably back more of my work up online and maybe even spring for a solid state drive, just in case.
You need some pretty solid biceps if you're going to be a good rock climber, but you need a solid balance between the major muscles and the smaller ones if you're really going to fly.
And it helps to have a workout shirt covered in blood, sweat and tears.