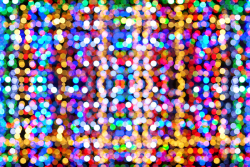 Hello everyone! I hope you had a relaxing and joyful holiday weekend. Christmas really snuck up fast for me this year and thankfully mine was leisurely and happy. I was glad I didn't have to worry about traveling anywhere. I try to avoid airports as much as possible during peak dates, especially with unpredictable winter weather. One year I got stranded in an airport in Ohio overnight and promised myself I wouldn't fly through a snow zone again after that.
Although I didn't get to see some of my family and friends in person this weekend, we got to catch up over FaceTime, texts and phone calls. That was a lot of fun. Everybody is always happier on Christmas! 🙂 I also got to see the famous holiday lights in South San Francisco's Parkway Estates. Talk about some impressive holiday spirit.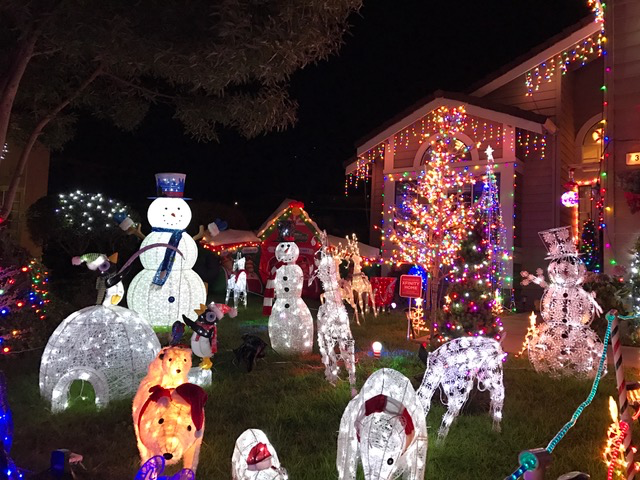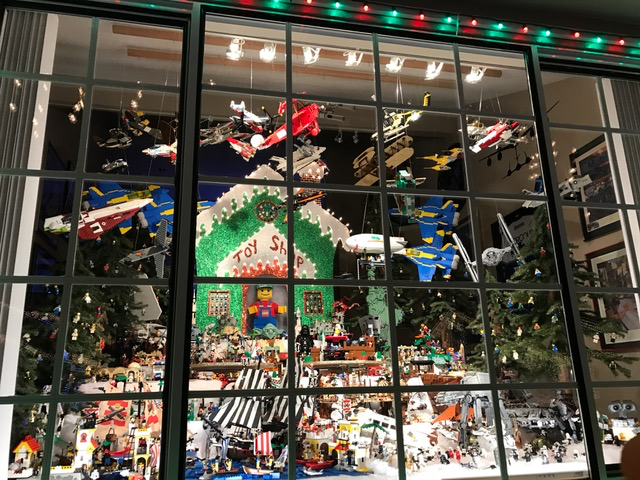 With the year winding to a close, things can get a little hectic taking last minute steps to get tax payments in and getting your finances organized but it's worth it. I missed the California estimated tax deadline for businesses by a little over a week (augh) but at least I didn't forget all together. It always throws me off that the business deadline is December 15th, but the individual deadline isn't until January 15th. If you haven't already, check out these year-end must dos while there's still time.
Year-end net worth update
Since I didn't have to do any last minute shopping, I used some quiet time over the holiday weekend to pull together my net worth figures. As of year-end my net worth is now roughly $1.2 million, and I am very happy with the results. Overall, 2016 was quite a successful year for me and I feel I had a great work-life balance. I didn't work myself into the ground, but I was still able to get a lot done and stayed diligent about saving and investing consistently throughout the year.
The biggest change in my asset allocation was I increased my fixed income exposure to get a more balanced portfolio. Some might say ratios are too conservative for my age, but I don't have a particularly big appetite for risk. I actually feel a lot more secure now that I have more exposure to bonds and I still have a decent amount of money at work in the stock market.
Most of my structured notes are equity linked, so my stock exposure is more like 40%, but I like to carve out the notes in their own category since they aren't as liquid. Overall, I think I did an okay job deploying more cash this year and also took some profits on a few of my equity holdings that outperformed.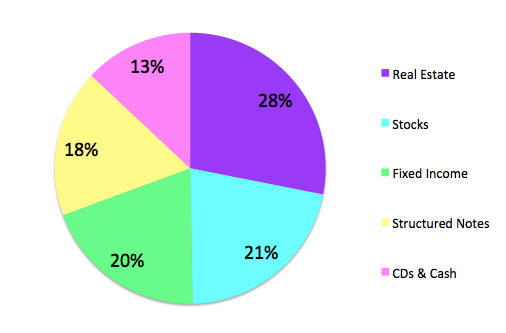 I have two of three CDs expiring in 2017, so I'll need to be even more diligent about deploying cash next year. The first CD matures in June, so at least I have some time to think about how I want to invest that money before the summer arrives.
The property market also continues to do well in San Francisco. Real estate is one of my favorite personal finance niches and I hope to continue doing some small home improvement projects next year.
Skeptical yet cautiously optimistic
It's hard to say where the economy could be headed next year and I still find it hard to believe that Trump is getting sworn in on January 20th. We sure have been through a lot of election drama and something tells me there will continue to be even more political drama next year both domestically and abroad.
However, I am quite surprised with how the markets have held up so far. I thought for sure we were headed for immediate economic disaster with Trump's unexpected win. But the markets continue to go up and consumer confidence seems to be the highest it's been in years. I had a chat with a retail cashier over the weekend and she said it's the craziest shopping season she's ever experienced. The parking lots at all the malls and shopping centers have been jam packed at all hours and people seem to be spending money like nobody's business.
Even I've done more shopping this year than I have in a while myself. But I haven't lost my frugal ways and plan to continue saving diligently next year. I'm glad the stock market is staying strong, but I also remember how quickly it can fall so I'm staying cautious. Many analysts are predicting modest growth next year, so perhaps the next recession is a bit farther out than I've been fearing. We'll just have to wait and see.
Start tracking your own net worth
The more I learn about personal finance and dig into my own finances, the more I've come to love and appreciate money. We all come from different backgrounds, careers and locations, but we can all benefit and thrive from financial independence. Even if you still have student loans to pay off or are struggling to pay down credit card debt, don't run away from personal finance – run towards it!
Every little bit counts when it comes to paying down debt and growing wealth. I encourage you to start tracking your net worth if you haven't already. The more financially aware you become, the greater your chances are for becoming a hundred-thousandaire and then a millionaire.
If you want an easy way to track your own net worth for free, sign up with Personal Capital. Quickly link your checking accounts, savings accounts, investment accounts, mortgage, student loan debt, credit cards, etc. all in one place. The best Personal Capital features are their Portfolio Fee Analyzer tool and Retirement Planner. They've got a lot of free financial tools to help you manage debt and grow your net worth.
Untemplaters, are you happy with how the year turned out? Are you actively tracking your own net worth? Where do you expect the economy to go with the new presidency?