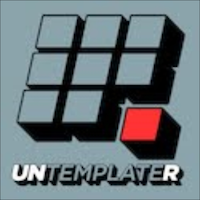 If you're an entrepreneur (or an aspiring one) it should be a requirement that you go to at least one conference a year.
So far in 2011 I've been to two, South By Southwest in Austin, Texas and the World Domination Summit in Portland, Oregon.
Each has not only changed the way I think about my business, but rather the way I think about my life.
The Misconception About Conferences
Far too many people place the majority of the emphasis on the speakers.  They will attend an event based on whether or not someone like Tim Ferriss or Gary Vee are going to be there giving talks.
Hey guys, I've got news for you, there's plenty of You Tube clips that will allow you to do that at your own pace for way less money.
No, conferences are not about the speakers.
Rather they're about the people.
When you're going to a conference, you know that for the most part there are going to be a bunch of likeminded people there.  If their personalities are in line with your goals and beliefs, you're doing yourself a big disservice if you don't try to attend the event.
The Most Difficult Part of Entrepreneurship
The most difficult part of entrepreneurship for me has been not having enough relationships with people who have similar goals.  When all of your friends and family are happy leading more traditional jobs, they can often think you're crazy for doing something against the grain.
Having online relationships with similar thinkers is one thing, but meeting them in person and actually strengthening that personal bond can be so huge for your mindset and confidence.
There are three people in particular that I met at SXSW just a little over two months ago that have changed my life.  I turn to them for business advice, support, and whatever else I need.  Had I not been able to meet them in person, those relationships would never have been formed, and my life would not be the same.
At smaller events like the World Domination Summit this past weekend, it's even easier to build these relationships because you're in closer proximity to everyone and the mindset is even more focused.
Within minutes of the event starting I felt like I was hanging out with 500 of my long lost best friends.  Everyone got along from the beginning, and it didn't matter who I talked to, they all seemed to get me and what I was trying to do.
There aren't many other places in the world where that happens.
Doing it the Right Way
That said, there's a right way and a wrong way to do conferences.
All too often a conference attendee simply tries to find the most famous person around, and then immediately asks them for something.  First off, do you really think that's going to work? Second, why aren't you thinking about how you can help them?
So what should you do?
DON'T go seeking the most powerful person in the room.
DON'T ask for anything in your interactions.
DO be as genuine as possible.
If you do these things it won't matter how far you traveled, how much money you paid, or who is speaking, you'll form at least one new relationship that will make the whole process more than worth it.
A Final Plea
Attending these two events this year has easily been one of the best decisions I've made for my business.  I've found mentors, friends, and made more memories in the process than I ever had expected to.
Do yourself a favor and stop listening to the people who complain that the speakers usually suck, the cost is usually too high, and whatever other negative things you hear, and find a conference this year with people in your niche. You'll be glad you did.