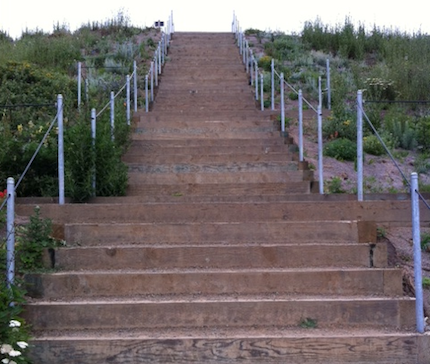 The world can be one mean, scary, and downright cruel place for the lost and unprepared.  It can also be one utterly boring stage for the passive, "someday" day dreamers who follow the same routines day after day, too afraid to break out of the template lifestyle.  While there is no guaranteed, flop-free recipe for success, if you can learn how to set agendas and priorities you'll already be ahead of the game.
Average Joe's are lazy and like to procrastinate.  Plain Jane's lack focus and motivation.  To be successful in business, sports, the arts, or whatever your passion is, you have to push yourself to take action and stop making excuses.  Life is short!  Don't put off what you can do today.  Rewards are also so much sweeter when they earned.  Sure you can buy yourself a gift right now if you have cash in your wallet, or give yourself the afternoon off and play hookie, but stop and ask yourself if you took any actions to deserve it.
AGENDAS
Time has a sneaky way of escaping us when we don't have clear agendas.  If you don't have things written down, it's easy to lose track of what you should be accomplishing and how your goals are progressing.  If you want to get ahead and reach a high level of success, you need to identify all the steps you need to climb to get there.  Here are some basic principles:
Use bullet points or numbered lists
Keep each item succinct, no paragraphs or long sentences
Break broad topics and goals into smaller subsets
Organize the list in the order you need to get things done
Include deadlines, time frames, key contact info
Keep a copy with you all the time (Google docs work well so you can edit on the go)
Look at the list every day and have fun!
PRIORITIES
We all wish we could slow down time and get more things done each day.  Personally, I'd love to be able to function on 3 hours of sleep a day but that's just not gonna happen.  Life likes to throw curve balls at us when we least expect them, and we all get crunched for time even when we're working around the clock.  If you can learn how to prioritize though you'll come out on top!
No matter how busy you are, pay your bills on time!!
Turn off the TV, log out of Facebook, stop surfing the web
Identify your key objectives and list them in order of importance on your agenda
Attack the hardest, most important tasks first
Don't just sit still spinning your wheels, ask for help if you have q's
Keep track of upcoming deadlines with calendar reminders
Reassess priorities regularly as your goals and project scope change
I'm obsessed with keeping agendas for my own projects.  It feels so good to cross things off and get the hard stuff out of the way first.  I find I'm much less stressed the more I prioritize.  I used to always attack the easier things first just so I could get several things crossed off quickly, but that just led to dread and a lot of pressure looming overhead.  Break up your hardest tasks into small steps to make them manageable and less intimidating.  You're much more likely to get them done sooner that way.
Untemplaters, how do you like to prioritize?  What are some items you're tackling on your agenda this week?
P.S. Upcoming August Giveaway!
If you haven't already, I hope you'll sign up to be an Untemplater email subscriber.  🙂  It's easy and painless to sign up!  Enter your name and email in the blue form at the top of the sidebar and remember to click on the link in the confirmation email to activate your subscription.
I'll be sending out a newsletter sometime in the next week or two with a chance to win 10 books from my library!  Some of the subjects include personal finance, productivity, and networking.  Only subscribers are eligible to win!