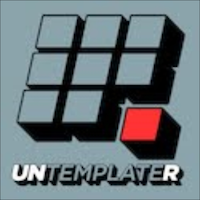 People choose to take the plunge and start their own business for various reasons.  Be it financial gain, frustration in their current role, lack of job opportunities, or a big idea – perhaps they have designed the next best thing to a bread slicer.
In addition to people's inner drive and motivations, governments also want more small business owners to emerge and succeed.  President Obama launched the Startup America initiative this past January, and recently issued a proclamation for the 48th National Small Business Week, May 15th – 21st, stating "Small businesses embody the promise of America:  that if you have a good idea and are willing to work hard enough, you can succeed in our country."
The UK government is also trying to encourage more of its citizens to go into business. One example is George Osborne, UK Chancellor of the Exchequer, increasing the bank levy by £800 million (approximately $1.3 billion USD) for 2011 in order to persuade lenders to finance small businesses.
To better understand why people start their own business, public liability insurer, Hiscox ran an online poll asking entrepreneurs what motivated them to turn their idea into reality.
It may come as a shock that the results showed the top reason wasn't financial gain.  Rather, the study found 32% of responses indicated people went into business to be their own boss (although the option 'to make more money' was a close second at 27%).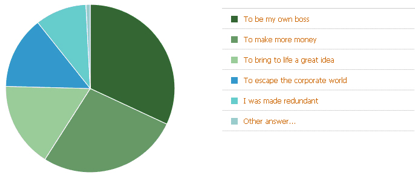 The remaining results showed:
16% hoped to bring to life a great idea
14% wanted to escape the corporate world
10% had started their own business as a result of being made redundant
As the poll allowed users to choose more than one option, it is no surprise that many of the participants had more than one reason for going it alone. Taking the leap and starting your own business isn't an easy decision when weighing up the pros and cons (as some of us well know).
Although making money will always be important to business owners, it is interesting to see the main driver is a desire to be your own boss. This could suggest that people are taking the plunge because they want independence and the freedom to make their own business decisions and sculpt their own future.
Untemplaters, why did you decide to start your own business?  What are your motivations?  What would be your main reasons to walk away from your current job to become an entrepreneur?