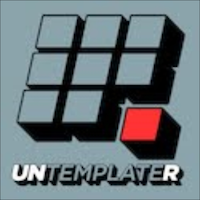 If you run your own business, it's important to consider signing up for Errors & Omissions Insurance (E & O insurance), also commonly referred to as Professional Liability insurance.  If you are giving professional advice and services to your clients, your business can be protected from lawsuits claiming negligence if you have the right policy.  People sue for anything these days and it pays to be protected.  Choosing the right level of professional liability coverage to buy for your trade or business is often hard however.  You must ensure you know how you want your policy tailored to the specifications and requirements of your business.
Independent contractors usually have their own insurance coverage, such as health insurance. If your business has full or part time employees, you may offer them health, dental, vision or life insurance as well.  Alongside these types of insurance, evaluating the need for professional liability insurance is extremely important. Professional liability insurance is what will protect you if a client decides to file a suit against you in the event they believe you did not fulfill your professional obligations even if you didn't make a mistake. E & O insurance may still be necessary on top of existing general liability policies when people say they have experienced financial loss or interruption of services.
Assessing risk is central to choosing the level of professional liability coverage you are buying, as independents do not have the financial resources of bigger companies when faced with a client lawsuit. It is increasingly becoming a requirement when working on a project for certain professions to have a policy in place. Of course, the nature of the work you do largely affects risk, as do the clients you take on and the effects that contracts have on protecting you from lawsuits in the first place.  You may want to consult your lawyer, accountant, and industry experts in your profession to ask what they recommend and to understand what risks your business could face.
It can be easy for businesses to look at prior examples of what has gone before and downplay the risks they may face, but the evolving landscape of business – particularly in relation to the economic downturn – is causing many companies to become more unscrupulous. On top of this, like with everything else, dishonest or dissatisfied customers may push for court action.  Take into consideration the potential costs and negative impacts to your business if you were faced with a lawsuit as well as the number of clients you currently have and the growth potential when determining how much coverage you need.
In addition to E & O policies, your provider may also offer coverage for property damage, business equipment, business interruption, employers liability, and directors and officers liability.  So think about all the different aspects of your business and what you need to protect in order to keep things up and running smoothly.
Ultimately, risk is not based on the losing a lawsuit but the act of the client bringing one against you in the first place. Even if the case is not fair or justified, you may go bankrupt defending yourself without the insurance in place.
Small business owners, what type of business insurance do you use?  Have you ever needed to use it due to some disgruntled customer?