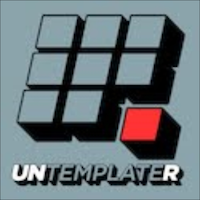 Being in business is about being unequivocally right every moment of every day.
Except when you aren't.
Let's think about this for a moment. When you start a business you are basically saying to the world that some idea that you came up with mostly off the top of your head is sufficiently interesting that people will pay you money in order to see it produced. Further, you believe that you will be able to make enough money to sustain you, your family and your employees, in fact, you believe you will be able to grow the money that you make from this idea year in and year out for the foreseeable future.
If you aren't pretty darn sure that you are right, you would need to be on medication to follow through with something like this.
In order to survive in business you need to be right, all the time. You need to be certain that your vision is clear. You need to be certain that your revenue model is sound. You need to be sure that you have a marketing, promotions and growth plan which will allow you to maintain a positive cash flow. You need to be right about your risk of unforeseen crisis, and you need to be right about your responses to these crisis'. If any of these things go wrong, you will find yourself on the street.
The thing is and I hate to put this out there, more often than not, you are not going to start out right about any of these things.
And that is all a part of the game.
One of greatest lessons you can can learn as an entrepreneur is to always stick to your guns, except when you find out that you are out of bullets. The balance that you need to achieve when trying to build a successful business is between trusting that you are on the right track, and being willing to make broad, sweeping changes when it becomes apparent that things are going wrong.
When I say broad changes I mean exactly that. You need to look at your business with the cool, unbiased view of an outside observer and constantly ask yourself whether it makes any sense at all. If you discover one day that it doesn't, you need to have the brass to hack it apart and stitch it back together into something that does, if only because it's really hard to be right when what you are doing makes no sense at all.
On the flip side, you need to have the discipline to understand when a setback is just a setback and doesn't signal a complete reversal in your business model.
Coming to grips with these two forces makes up the glue that holds great businesses together, and understanding how to is one of your biggest challenge as an entrepreneur.
Today's contradictory message is brought to you by the letter C.