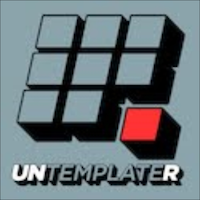 At times I feel entrepreneurs are too critical of the corporate world.  Sure it involves a lot of grunt work and ass-kissing to move up the corporate ladder, but there are A LOT of benefits to learning from the corporate world that the startup life just doesn't provide.
At the same time, just because you succeed in the corporate world, by no means does it mean you will succeed as an entrepreneur.  The startup life provides no structure, guidance, or training manual (minus the YSE series of course); instead, you're left to survive trial and error long enough to build a successful company.
Which one you choose should highly depend on the skillset and personality-type that you have.  Do you need a structured lifestyle or do you have the ability to set your own goals, tasks, and milestones?  Do you need money and prestige now, or do you need to work for something you love or a cause that you believe in?  Do you have a massive amount of student loans to pay immediately, or can you move back home for a while and cut back on expenses?  Your characteristics and abilities will highly determine the career and life path you take.
So, are you meant to be an entrepreneur or a corporate professional?
Personality Type
1. Do you need structure?
Corporate: You're told what to wear, what time to work, and what projects you will work on.  This of course is for the benefit of the company as a whole – large corporate firms are machines that function because all employees follow the systems and processes that allow the company to run 'effectively' and scale.  Work two years and you'll become a Senior Consultant; get an MBA, come back and you'll become an Associate Director.  Every morning you will wake up knowing exactly what needs to be accomplished and how to accomplish it.  Corporate provides a safe, structured feel.
Entrepreneurship: You are basically a new-born bird tossed up in the air with no safety net, and you have to learn to fly before you come crashing down onto the floor.  The freedom that you enjoy as an entrepreneur comes with a price: you will have to set up all systems and processes by yourself; you will have to train, hire, and fire all employees; you are basically the blind leading the blind, never sure if you're going in the right direction until you see the light at the end of the tunnel.  If you are self-motivated and can push yourself to work from home or from a coffee shop, then you might just be able to survive as an entrepreneur.
2. Do you need the prestige?
Corporate: It felt good being a consultant at a top-tier firm in Downtown Los Angeles.  You feel like you've made it to an 'elite' class that provides a solid salary, puts your degree to use, and provides perks like company sponsored sports games and trips.  Your friends who don't make it to top-tier envy your position, and you can spend your money confidently on drinks, cruises, and invest in the market knowing that you have a solid, stable income that you can depend on.  If you want to be the son (or daughter) that your parents are proud to show off, then definitely enter the corporate world.
Entrepreneurship: As far a 'prestigious' careers go, the unsuccessful entrepreneur is pretty much at the bottom of the rung.  My friends don't understand why I sacrificed a stable salary, I had to move back home to cut costs, and my girlfriend occasionally gets frustrated because I work all the time but have no money to show for it.  An entrepreneur chooses the lifestyle not for the fame or money, but because you are pursuing something that you love.
3. Work/life balance

Corporate: As a consultant, I worked 65 hour weeks. I occasionally worked on nights and on Saturdays, but for the most part, I was able to completely remove work from my brain as soon as I left the office.  This meant I could eat dinner with my family or go to the movies with my girlfriend in peace, and not have to worry about the company or the projects that I worked on.  In general, the corporate world allows you to enjoy your money on weekends or on 2-week vacations every year.
Entrepreneurship: As an entrepreneur, you'll work Investment Banker hours, but will make a fraction of the money if you're lucky.  It is possible to maintain a work life balance (which we will go over in this series), but be prepared to make your startup the number 1 priority in your life.  You'll work at the gym, when out for drinks with friends, when at dinner with your girlfriend, and every weekend.  If you're not careful and make a proactive effort to separate work from personal life, entrepreneurship will consume you and you'll become a lonely, hermit of an entrepreneur.
Skill Sets Needed
Corporate: Be awesome at things you hate
I hated making binders, building PowerPoint presentations for others, and QA'ing excel sheets.  I not only hated doing it, but I sucked at it.  On the other hand, a few of my coworkers hated the work, but they excelled at doing it.  They gladly 'paid their dues' and have reaped the rewards.  If you have the ability to put your head down and grind out the grunt work, then you definitely have the ability to quickly move up the corporate ladder.
Entrepreneurship: Speak with gravitas and be resourceful
Speak with gravitas: to speak with dignity, seriousness, or solemnity of manner
As an entrepreneur, you need to speak with gravitas or else your team will walk over you and the company will be torn into completely different directions.  At times, the marketing officer and technology officer will completely disagree with the business model or company direction.  During these times, you will need to make an executive decision, speak firmly and persuasively get your entire team aligned.
There is no training manual for the entrepreneur (besides this series of course).  If you have a questions, then you need to proactively find the answer.  There is no time to wait around and let the answers come to you; the successful entrepreneur jumps at every chance she gets and takes rather than receives.
Life Situation
1. How old are you?
If you're a 20-something with no wife or kids and little debt, then by all means go for entrepreneurship.  Because you're young, you have the chance to fail many times without a major negative consequence on your life.  If you fail 10 times by the time you're 28, then you have the opportunity to easily hang the startup hat and put on the corporate suit.
If you're a 35 year old with a wife and kids and a mortgage, then you should seriously think about the consequences of becoming an entrepreneur.  There is just too much at risk to forgo the steady paycheck.  My best recommendation is to work on your startup part-time on nights and weekends until you get enough momentum to where you can leave the corporate job and take up the startup full-time.
2. How much debt do you have?
I graduated college with $15,000 in debt.  During my 2 years as a full-time entrepreneur, I successfully paid the minimum required monthly payment and didn't even make a small dent in my student loans.  Furthermore, I didn't have enough money to save up in a Roth IRA or to invest in the market.  I was pretty much screwing myself in the long run.
Now that I have a corporate position and I run my startup, I've been able to pay my student loans down to $4,000, save up $10,000 in my savings account, and invest $3,000 in my Roth IRA, all in under 6 months.  In this series you will learn how I've been able to run my startup and build a successful agency at the same time.
If you don't have the personality type or the skill set to become an entrepreneur, don't feel discouraged or upset.  You could have the personality type and skill set to succeed in the corporate world.  Embrace your DNA and take the path that will lead you to success!
Refinance Your Student Loan With SoFi
SoFi is a fantastic social lending company that provides rates as low as 1.9% variable with auto pay and 3.5% fixed with auto pay. The reason why they can offer lower rates than the rest is because they analyze you based on merit, quality of employment, and education besides just a credit score and financials. There is zero origination and prepayment fees. Offer terms are from 5, 10, 15, 20 years in both fixed and variable. Both private and public student loans can be refinanced.
Besides low rates, one of their best features is their unemployment benefits. If you lose your job while repaying your loans, you don't have to pay your loan for up to 12 months while you look for a new job! Interest will still accrue, but having this cash flow break is a huge benefit. They also provide job assistance guidance as well.
You can apply to refinance or apply for a new student loan here.
Updated for 2018 and beyond