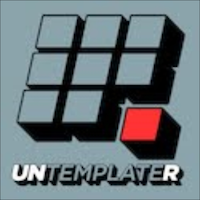 I'm protective of a lot of things in this world — life, liberty, justice, my desire to one day own a 150 foot tall tower filled entirely with Lindt chocolate truffles.
These things I would defend with my dying breath.
The one thing that I am absolutely not protective of, that I care as much for as the toilet paper I buy at the super market every week, is an idea.
Entrepreneurs get up in arms about their ideas, especially the younger ones who have not yet realized that the real work of business is getting rid of as many "ideas" as you can before they distract you into paralysis. They want to protect their brilliant musings with NDAs, hushed conversations over cafe lattes and generally hysterical intonations about market forces and penetration.
The truth of the matter is that the idea mongers in the audience are doing little more than wasting their time. Unless your "idea" amounts to dressed up arbitrage (a fancier way of saying gambling on your ability to time trends) then no matter how many times you tell it to me there is little chance that I will be able to execute on it as well as you can.
The only reason you should be trying to build a business from an idea is because you think that you are the best person for the job, that you have the skills, talent, time and intuition to do it better than your competition.
If the only thing keeping the world from swooping down on you and snatching away your millions is your ability to keep the idea from spreading, then you would be much better off taking your startup capital and enjoying a nice relaxing weekend in Vegas.
Who knows, you might just get lucky.