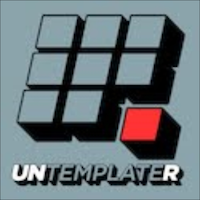 I might be 27 years old, but entrepreneurially, I'm an infant.  September 2010 marks one year since I launched myCAsite.com, an online community for university students in Canada interested in becoming Chartered Accountants.  I started working on the site in January 2009, but I consider the time in development to be my gestation – that it was nine months is just a coincidence!
Besides being a complete and utter blur, the last year has taught me a lot about both business and life.  Reading a thousand books about entrepreneurship and business certainly does not offer the same learning experience as a thousand minutes spent running a start-up (I was going to say 16 ⅔ hours, but the former seemed to have more effect.)   So, what is it that I have learned?  And how might it be of help to you?
The power of the status quo
Entrepreneurs are champions of change, which just happens to be the sworn nemesis of the status quo.  There is power in numbers, and the expression "better the devil you know than the angel you don't" definitely applies to the majority.  It seems like most people would rather continue their existing way of doing things, for better or worse, than risk making a change.
In my case, Chartered Accountants are a very conservative bunch, and I have had to fight hard against the established order to change the perception of how best to help students.  Obviously, resistance to change depends on the nature of the start-up, but all things being equal,  I would definitely caution about underestimating the power of the status quo!
Gotta Sell Somebody
Bob Dylan sang that you Gotta Serve Somebody, which isn't really true of entrepreneurs, unless you replace 'serve' with 'sell.'  Twitter aside, every start up needs revenue, and the act of getting customers to fork-out cash can be a monumental challenge.  Sales is one-part IQ, and ninety-nine parts EQ, and it just so happen, that I have ninety-nine problems.
My roommate refers to me as the "mad scientist", in that I am great at sitting in my laboratory (aka office) and devising new & better ways to help students and develop the site.  But, in terms of getting large public accounting firms and other CA-related businesses to financially sponsor the site, I have a lot to learn.  And, as great as I am doing the former, my success with the latter will be the principal determinant as to whether I reach my second birthday.  Simply put, you have to sell to survive!
Mega-coaster!
Entrepreneurship is a roller-coaster… correction – it's a mega-coaster.  One day, you are slowly inching towards the sky, and the next, you are in a 200 foot free-fall and a defective harness away from disaster.  The experience is both exhilarating and horribly sickening.  There isn't a day that goes by that I question whether I would be better on solid ground.  It takes a great deal of conviction to stay on the ride, with the reminder that it takes a great deal of sacrifice to achieve something of meaning!
Filtering advice
One of the interesting things about starting a business is that everyone is willing (and feels entitled) to offer you their opinion or advice.  Generally, whenever someone offers their thoughts, I ask myself two questions, the first being whether the person really understands the site?
I once had a very wealthy, experienced and educated business professional tell me that the site was not a good idea, but I quickly and confidently dismissed this on the basis that they were completely unfamiliar with the CA profession in Canada, and the challenges involved in qualifying for your designation.  The second question I ask is whether the person is genuinely concerned about the success of the site?  Unfortunately, some people take as much comfort in their success as in the failure of others, and bad intentions can only lead to bad advice.
Be prepared to eat sh*t
It is very difficult to be innovative and ground-breaking without making a ridiculous number of mistakes in the process.  I have attempted so many initiatives in the first year of the site that have completely fallen flat.  Not to put myself in the same company, but I am often remind that Apple had Newton, Google had Wave, and Microsoft had that annoying Office paper clip (and so many others).  Sh*t pie tastes terrible, and reeks of embarrassment, but it's an inevitability.  In the final analysis, you just hope that the successes outnumber and outweigh the mistakes.